Making children's TV is a job, not a hobby, yet still producers must fight to get it taken seriously, argues Tony Collingwood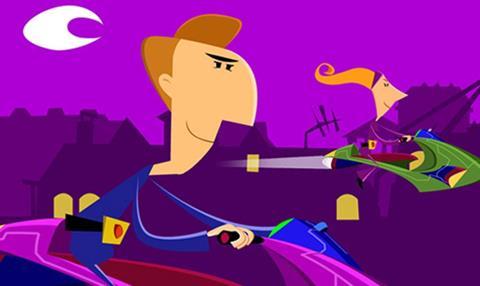 A long time ago, just after I'd left film school, I found myself at a posh canapé do. A tall silver-haired banker type wandered over to me
"And what do you do?" he asked.
"Oh, I make cartoon shows for kids."
His face lit up. "How absolutely fascinating!" After a short pause, he added: "And what do you do for a living?"
Amusing at the time, but years later, during the recession of 2008, many of us in the kids TV industry were beginning to ask ourselves that very same question.
I don't need to reiterate how the food advertising ban here and tax breaks in other countries turned a bad situation into a home produced 'market failure'. The mindset of our industry had to change from competing in this bleak landscape to changing the landscape. For the first time, many kids TV producers began to engage in the politics and financial mechanisms of the wider business.
During this time, Pact spent a good amount of resources championing and helping achieve the tax break for UK animation and subsequently, almost two years ago now, to the wider children's sector.
In 2015, 51 animated television programmes received final certificates under the cultural test, with a UK spend of £413 million. Live action children's shows have now had their first year of tax relief, with a UK spend of £15 million on total budgets of £18 million.
However, the tax break works off the back of initial commissions. For a sizable chunk of the budget to come from a UK broadcaster, the BBC is generally regarded as the only game in town. The remaining public service broadcasters have quietly and consistently dropped their budgets and time slots.
As a member of the Pact Council, I've been part of Pact's work to try to bring the other PSBs back to the table via a recent report and campaign with the Ragdoll Foundation.
Pact relies on intelligence from its membership to make these things happen. The more children's producers that engage in this journey of change, the better.
Securing the BBC's spend on children's TV to 8% of original content with a minimum spend of £100 million is crucial to our industry; the collective work of Pact/CMF/Animation UK is striving to make this happen. Also, through multiple reports and working groups, Pact continues to lobby government to keep the Terms of Trade robust and fit for purpose.
As an art college graduate, I can't believe that I'm actually writing paragraphs like the ones above. But unless the creative community continues to grow in awareness and become even more proactive in shaping the future of our industry, much will be lost.
Like many kids producers, I'll be at MIPTV this spring, as we showcase the best of British children's content on the Pact stand. Working together, I hope that UK producers continue to strengthen the UK's commitment to our industry, so we can concentrate on doing what we do best: making great kids show – for a living.
Tony Collingwood runs animation company Collingwood & Co.