Strictly sister show passes 2 million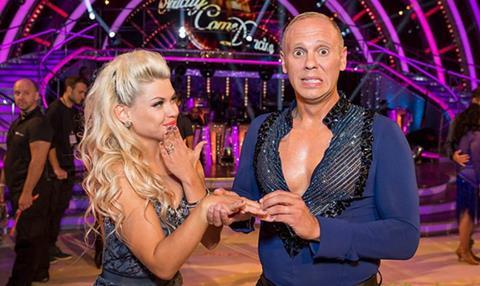 On Monday, Channel 4 joined Channel 5 in packing its dubbin and khaki pants as both are apparently and simultaneously in the army now. Neither though could match BBC2's victorious march into the more blighted corners of our past.
The best of BBC2's Strictly Come Dancing-It Takes Two was Monday's 2.1 million/11% at 6.30pm, this series' first sashay over 2 million; it defeated C4's Hollyoaks (0.65million/4%;26k+1) and C5's News Tonight (0.12million/0.7%;7k+1).
At 9pm, C4 launched series two of SAS Who Dares Wins (1.1 million/5%;237k+1), defeating C5's third episode of Raw Recruits: Squaddies At 16 (0.7 million/3%;72k+1) opposite. However, the second episode of BBC2's The Victorian Slum won the slot with almost as many viewers as C4 and C5 put together: 1.9million/8%.
On Thursday, BBC2's fourth episode of The Fall achieved 2 million/9% at 9pm, defeating C4's Hunted 1 million/5%;208k+1 and C5's The Nightmare Neighbour Next Door (0.9 million/4%;161k+1).
After Gogglebox (3 million/16%;394k+1), the best of C4's Stand Up To Cancer evening on Friday was Steve Coogan and Noel Gallagher For SU2C at 10pm (1.9 million/12%;206k+1). Opposite, BBC2's QI, newly hosted by Sandi Toksvig, drew 1.8 million/10%, while C5's boxing averaged 0.45million/4%;24k+1 for two hours.