MONDAY: Turner's free-to-air, male-skewing channel TruTV peaked with 36,000 viewers on its launch day.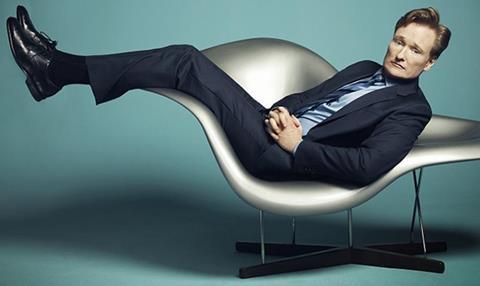 The Turner-owned channel kicked off on Monday lunchtime and climbed to a peak of 36,000 (0.6%) for crime documentary Crime Stories in the five minutes from 3:45pm.
The show, which featured insights into famous gangsters including Al Capone was the channel's most-watched show of the day with an average audience of 26,000 (0.4%), according to overnight Barb data provided by Attentional.
It was followed by Cops-esque reality series Speeders, which recorded 19,000 (0.2%) between 5pm and 6pm, armchair investigator series I, Detective, which recorded 18,000 (0.2%) betweem 4pm and 5pm. Hardcore Pawn: Chicago averaged 16,000 (0.1%) viewers between 9pm and 10pm.
The channel's most heavily trailed show, Conan, the talkshow fronted by Conan O'Brien reached just 11,000 (0.1%) in the hour from 11pm.
The 21st Question (ITV) 5pm-6pm
2m (18.6%)
The NBC Universal-produced daytime quiz performed solidly on its debut. The show beat the launch of long-running ITV gameshow The Chase, which opened with 1.5m (12.9%) in 2009.
However, it failed to match the channel's average of 2.7m (19.5%).
World War One Remembered From Westminster Abbey (BBC2) 9pm-11:15pm
2.4m (12.7%)
BBC2's World War One remembrance coverage rated well across the evening. Huw Edwards-fronted memorial at Westminster doubled the channel's slot average of 1.2m (6.5%).
Long Lost Family (ITV)9pm-10pm
4.5m (21.4%)
The Wall to Wall-produced family doc comfortably won the 9pm slot.
Opposite Channel 4's Royal Marines Commando School added a further 200,000 viewers from last week to record 2.3m (10.6%), its second highest rating of the run so far.
Channel 5's Dangerous Dog Owners and Proud was the second highest rated episode of the strand this year. It pulled in 1.5m (7.1%) beating Illegal Immigrants & Proud and Football Hooligans & Proud.
Cooks' Questions (More 4)9pm-10pm
180,000 (0.9%)
The Twofour-produced cooking series launched slightly below the channel's 298,000 (1.3%) slot average.