Chiswick-based media services company TVT completed a takeover of Amsterdam-based playout and distribution facility Digital Media Centre (DMC) last week, following three months of discussions.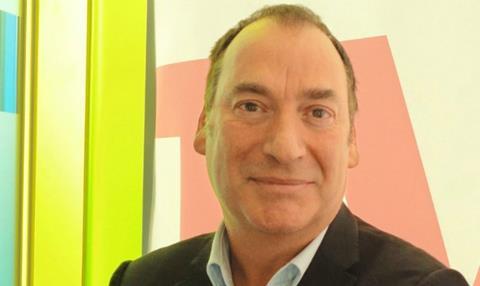 TVT bought 100% of the shareholding from previous owner AMC Networks International in a cash deal that includes 210 employees and results in DMC becoming a wholly owned subsidiary of TVT. No financials were revealed.
TVT chief executive Ian Brotherston (pictured) said the acquisition will help the firm "leapfrog" its competition into the IP world. With DMC being based on a fully virtualised IP platform, and the industry being at what he described as "the tipping point" in its move from SDI to fully IP, the acquisition will give TVT a competitive advantage over some of its traditional "kit-based" rivals.
Brotherston said: "Content management is already IP-based. If we don't have to hand off to someone else, as we have done previously, everything stays in the IP realm."
Together, the companies will be able to provide versioning and compliance, media management, content aggregation, sales fulfilment and access services and multiplatform channel playout, with distribution via IP, fibre and satellite.
Discussing the background to the deal, Brotherston said Brexit was a consideration during negotiations. TVT already has bases in Singapore, Japan and Australia, and the deal gives the company "a stronger foothold in the European market", he said. "We are looking globally so being in Europe is beneficial."
DMC was previously owned by broadcaster AMC Networks International. In its 2016 accounts, AMC took a $68m (£52m) impairment charge on DMC that took it to a fourthquarter loss of $88m (£67m).
AMC Networks chief technology officer Steve Pontillo said that his company "believes DMC's employees and customers will benefit tremendously from being part of a company whose focus is within the content services sector".
As part of the acquisition, TVT has secured a long-term contract that will result in it providing content management and playout services for a "significant portion" of AMC's channels across Europe. TVT's UK customers include Sky, UKTV and BBC Worldwide.