Sara Pascoe to front 12 Yard's first UKTV show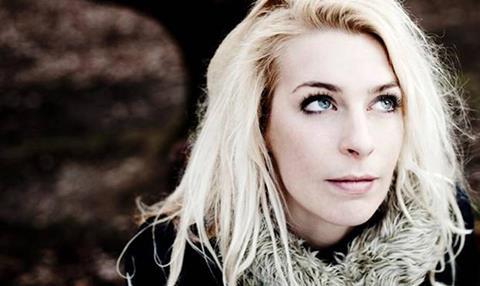 Sara Pascoe is to challenge fellow comics including Nish Kumar, Russell Kane and Rachel Parris to deliver improvised lectures in 12 Yard's debut UKTV order.
Comedy channel Dave has ordered the 8 x 30-minute Comedians Giving Lectures, in which three celebrities per episode will be given the title of a genuine lecture but none of the content.
Drawing inspiration from history's most famous lectures, the comedians will have to wow the audience with their comedy skills and PowerPoint slides, and will be marked on oratory skills by experts in the field of their given lecture topic.
The first slate of comedians to partake includes Dane Baptiste, Ed Gamble, along with Kumar, Kane and Parris.
Pascoe will present the series, the first the BBC Studios-owned channel group has commissioned from ITV Studios-backed 12 Yard.
It was ordered by UKTV commissioning editor Joe McVey, head of comedy and entertainment Iain Coyle and Dave channel director Luke Hales.
Matt Walton and Paul McGettigan will exec-produce for Catchpoint indie 12 Yard.
Hales said: "We can't wait to see what hilarious theories the comedians come up with."
The series draws parallels with the Dave Talks short-form YouTube series from three years ago, in which comedians like James Acaster and Phil Wang delivered spoof Ted talks.
Sky1 made a similar order for Avalon's format Comedians Watching Football with Friends earlier this year.