UKTV has acquired US legal drama Reckless for pay TV channel Alibi.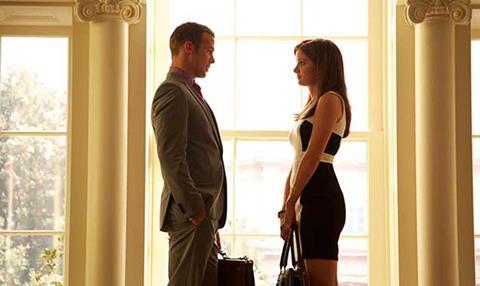 The acquisition marks the latest US series picked up by the broadcaster following deals for Guillermo Del Toro's The Strain and Brad Pitt-produced fantasy drama Resurrection for entertainment channel Watch.
The 13 x 60-minute drama, which launched earlier this summer on CBS, stars a sexy litigator Jamie Sawyer (Anna Wood), who is pitted against Southern attorney Roy Rayder (Cam Gigandet), as they struggle to hide their feelings for each other - which emerge during a city sex scandal.
UKTV bought the CBS Television Studios / Sander/Moses Productions series from CBS Studios International.
It will air on the imports channel alongside US series including Perception, The Closer and Rizzoli & Isles.
The show was struck by Catherine Mackin, director of programme acquisitions, Alibi general manager Adrian Wills and Stephen Tague, senior vice president, Europe, CBS Studios International.
Mackin said that the show "fizzes along at breakneck speed".
"Reckless is exactly the type of series we've been looking to add to the Alibi slate," she added.