Los Angeles-based producer and post-producer Paradise FX and London media company Vertigo Films have joined forces to create a new Europe-wide production company that will specialise in stereo 3D.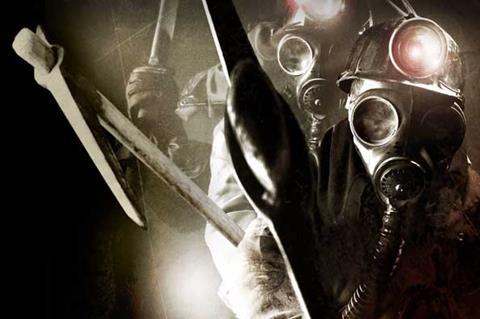 Paradise FX Europe (PFXE) will target film, television and advertising producers with a complete 3D digital workflow service that goes from concept through to post-production and includes crewing and image acquisition.
The Vertigo Films-owned Post Republic, based in Berlin, is also involved in the joint venture and will provide post-production services.
PFXE will be fully operational from January 2010 and have offices in Cologne, Berlin and London. The exact location of the London office has still to be decided.
Paradise FX's 3D credits include The Hole and My Bloody Valentine (pictured). The company is currently shooting Jackass 3D for Paramount.
Tim Thomas, the president of Paradise FX, said: "We are delighted to be working with Vertigo and Post Republic in providing our proven 3D image acquisition techniques and experience to Europe. We look forward to helping to bring European filmmakers the same opportunity to include stereographic 3D as a powerful tool to enhance the telling of their stories."
In the summer of 2009 Paradise FX worked on the live-action 3D feature film StreetDance 3D alongside Vertigo and Post Republic.
Vertigo co-founder James Richardson said: "PFXE will give producers, directors and DOP's not only enormous creative freedom but also a secure, dependable environment."
Vertigo Films line producer Jim Spencer has been appointed at managing director of PFXE.
Vertigo Films is a UK finance, production and distribution company founded in 2002 to create and distribute commercially driven independent cinema.