Vice is expanding across Eastern Europe with the launch of country-specific online services and production hubs in seven territories.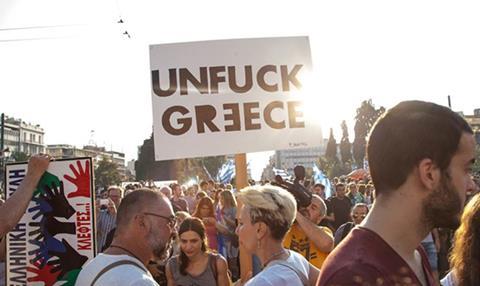 The youth-skewing brand is extending its partnership with European media company Antenna Group to launch in Russia, Czech Republic, Hungary, Bulgaria, Slovenia, Slovakia and Croatia.
This builds on the relationship, under which Vice launched online in Greece, Serbia and Romania and aired 175 hours of content on free-to-air television.
Vice founder and chief executive Shane Smith told Broadcast that it appealed to younger viewers in the region because it was "edgier and angrier" than other media outlets in a time of austerity.
"If you look at a lot of these countries, there's a lot of political and economic social unrest and we don't shy away from that, which is why this has worked," he said.
As part of the agreement, Vice and Antenna will expand their production facilities across central and eastern Europe.
"We want to double down on our production infrastructure in the region. When I went to Greece to see a production facility and programming that I had nothing to do with, I thought maybe I should recuse myself from production," he said.
"There were young people making shows and they were rating so highly [I thought] we should be producing more there that can be exported to the rest of the world."
Country-specific versions of Vice will initially appear online, backed by blocks on free-to-air television, with longer term plans to open its linear Viceland channel – which is due to launch on Sky in the UK in September.
Antenna Group chief executive Theodore Kyriakou said: "Vice has a unique appeal and acts like a magnet in attracting young audiences. We bring complementary strengths and have built large audiences quickly."
Smith added that he planned to export some of the content created to Vice in other parts of the world including the US and UK and highlighted a locally-produced refugee documentary.
"We followed refugees from an Isis controlled town through Turkey, through Greece, through Macedonia, Hungary, Austria, Germany. It was a comprehensive odyssey that we wouldn't have done out of America, we wouldn't have had the access, the time or team so that was tremendous to watch," he said.