Technology is the great enabler, but multimedia workflows are evolving so fast that keeping up can be a challenge. Adrian Pennington asks whether it is time to call in the specialists.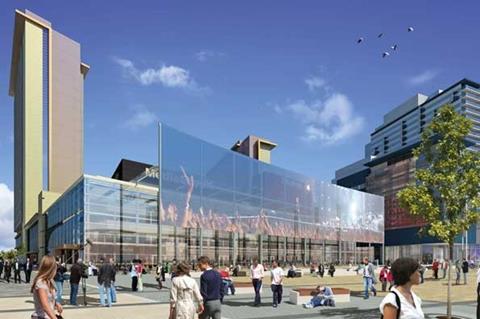 Transformations in workflow continue to impact the industry at all levels. The number of independent consultants has mushroomed to meet demand, ranging from bespoke advice on the best means of managing rushes on location to macro-analysis of production across an organisation.
"What both ends of the spectrum share is a transformation from tried and trusted tape-based methods of production to file-based collaborative systems that deliver greater creative and efficiency benefits," says Bob Gentry of Marquis Broadcast, whose consultancy arm devised the workflow and operational solutions for last year's launch of BBC's Arabic and Persian multimedia services. "Technology should be seen as letting businesses achieve what they want across TV, mobile and the web," he adds.
Downturn demand
Mark Lynn, regional sales manager at technology solutions provider Tyrell CCT UK, believes demand for consultancy has risen "due to the economic climate and the increase in formats and workflows that have allowed people to specialise in niche areas".
Producers recognise the advantages that technology can bring to working practices but when it comes to the nuts and bolts of putting it together, many choose to outsource to experts.
"Workflow boils down to the interoperability of different software systems," says Rupert Watson of
reseller and integrator Root 6.
"How can I get Quicktime files out of Final Cut into Avid and then get a certain graphics plug-in to work on that material? If you are not intimate with problems like that on a daily basis, you will fall behind."
In acquisition and post, the choice of available formats has widened, increasing the potential for costly workflow mistakes.
"A few years ago, everybody shot Digibeta and DVCAM onto tape and we all had the machines that could deal with those formats easily and predictably," says James Milner-Smyth, who heads hire and post consultancy The Post Factory. Image formats are legion and include shooting Red onto hard drives, Varicam onto tape or P2 cards, HDCAM and HDCAM SR tape, XDCAM HD onto Blu-ray or EX cards, DPX image sequences and Phantom still images.
"It can take considerably more data wrangling if you have a mixture of formats and your client wants to edit and finish on different systems," warns Milner-Smyth.
Finer details
The Post Factory is currently posting the series How Clean is Your House? from XDCAM HD disks and EX1 cards. "You have to know that the EX material is better supported on Macs and the Blu-ray disks are better supported on Windows," he says. "Producers and production managers can't keep on top of that level of detail. Even we struggle to get answers out of manufacturers and suppliers."
"Multiformat production has opened up a whole degree of uncertainty for people," agrees Andrew Shelley, business development manager at hire facility Onsight, which offers free consultancy as part of its service. "Half our staff are engineers, which has enabled us to offer cameras and other technology and show clients the impact of a certain format on their post workflow."
As in any industry, there are good and not-so-good consultants but judging a consultant's value is straightforward. "If, after the consultation period is over, the client feels able to do a better job without further support then the value is obvious," says Marquis Broadcast's Gentry. "Changes in workflow always work best when all those that will be affected by the introduction of new systems are encouraged to participate in it from the start," he adds.
Watson advises prospective clients to ask for a model of the new workflow and see it in practice. "Get a proof of concept. It can be a scaled-down version but it will save you money to find out at that point if something doesn't work."
Lynn suggests looking for an "established company that is authorised and has direct access to the main manufacturers' products". From there, look at a company's track record and meet them face to face before making a final decision. "You're going to be working closely with them so you will need to get on with each other," he says.
Small and nimble
Steve Sharman, who founded Mediasmiths with fellow IBM executive Niall Duffy in 2006, believes smaller, dedicated consultancies are nimbler at spotting new technology developments and implementing change.
"We identified a gap in the market for a consultancy that sits on the cusp between traditional broadcasting and upcoming IT technology," he says. "The conventional view of workflow is that it starts where content enters the cycle and is, therefore, about changing formats and plugging boxes together in the right way. What we're finding is that the client's workflow begins as early as the commissioning process and involves the entire supply chain from back-office process and content metadata, as well as the content itself."
These issues are being faced by design teams at huge infrastructure projects MediaCityUK (see box), BSkyB's new facility Harlequin 1 and the BBC's corporation-wide digital production transition DMI (Digital Media Initiative).
"There are a lot of people who understand how to specify and build studio complexes or new facilities but we're being tasked to take a step back and examine how clients will interact with content now and far into the future," adds Sharman, whose clients include MediaCityUK.
New Media Partners (NMP) is also a consultant to large-scale media enterprises and arguably takes an even higher eagle-eye perspective. Founder Danny Meaney describes NMP's role as "upfront visioning", questioning whether a particular location can sustain the development of a media city long before building starts. "We act as liaison between property developer, government and anchor tenant in a site's early phases," he says.
The demand for consultancy services is increasing along with demand for content just as traditional broadcast skill sets are being eroded.
"There are so many new channels through which to deliver content, that material is being generated often with production and distribution qualities that are far below the standard expected in traditional broadcast," says David Phillips, chief executive of TSL, which is helping C4 migrate its playout services to Red Bee. "We find ourselves in high demand in terms of acting as a total system consultant and integrator, as well as an educator on the capabilities and suitability of new products and technologies."
Mediacityuk mediasmiths
Mediasmiths is advising on the design of a groundbreaking shared media infrastructure at MediaCityUK. "Just getting several computer systems to talk to each other is incredibly painful," explains MediaCityUK director of operations David Carr. "Getting efficient HD workflows is still a challenge and we're now talking about 3D HD workflows. But even the challenge of dealing with broadcast workflows pales into insignificance beside the future global distribution needs of the web."
One objective is to provide a form of cloud computing. Site manager Peel Media will host the means to archive and distribute content and computing resources required by the different organisations within MediaCityUK.
"Most industry equipment is bought to operate in just one place for one company while we are proposing to put more than one client on the same platform," says Mediasmiths consultant Steve Sharman. "We need to avoid creating thousands of islands where people are doing repeat tasks.
"We are at the start of a 20-plus year journey and only want to invest in technology once," he says. "The industry has a very proprietary attitude toward workflow that no one can afford anymore. We need to establish a shared infrastructure in the midst of a sceptical industry. Broadcast is the primary base but there are other industries we must address, from game development to new media."
Northern Ireland Assembly TSL
In 2008, TSL was engaged by the Northern Ireland Assembly (NIA) to upgrade the analogue broadcast system in its historic Belfast parliament buildings to an HD digital system.
To service a number of broadcasters within the NIA building, the existing system had relied on large volumes of manual tape playout and duplication. Rather than replicate existing workflows, TSL integrated a system to exploit centralised content. The Gallery Sienna system will grow to allow broadcasters and politicians to browse content and serve relevant clips.
"It delivers a modern digital workflow that improves broadcast processes, including sophisticated microphone and robotic camera systems," says TSL chief executive David Phillips.