The territory's laidback lifestyle and advanced film infrastructure are big attractions for film-makers and talent spending six months or more Down Under.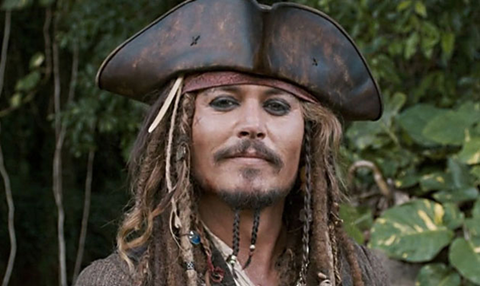 A combination of factors makes the east coast of Australia attractive to international producers. These include diverse locations, world-class studios, financial incentives, reliable service companies and excellent crew and talent. The Australian dollar has been weakening against the US dollar, which is good news for attracting international production. Securing Disney's Pirates Of The Caribbean: Dead Men Tell No Tales was a big win, basing itself in Queensland with nearly 800 locals making up 70% of the crew. US indie Truth, starring Cate Blanchett and Robert Redford, filmed in Sydney, and Melbourne hosted Childhood's End for NBCUniversal's Syfy. The 30% incentives for post, digital and visual- effects work helped Mel- bourne's Iloura secure work on The SpongeBob Movie: Sponge Out Of Water and Sydney's Animal Logic has The Lego Movie spin-offs Ninjago and the untitled Lego Batman movie.
Good to know
Producers who film in Australia generally become fans. Following The Sun And The Moon, Bill Mechanic has returned with Hacksaw Ridge, which went into production in September.
The lowdown
Financial incentives
A national uncapped 16.5% location tax rebate is available to films with minimum qualifying Australian production expenditure (QAPE) of $10.8m (A$15m) — for television $720,000 (A$1m) per finished hour. There is a 30% rebate for post and VFX work, and 40% for official co-productions with Australia. There are also state incentives. Further information www.ausfilm.com.au/why-film-in-australia/financial-incentives
Infrastructure
Crews are driven and experienced. It is unnecessary to import heads of department. Having three studios — Docklands Studios Melbourne, Sydney's Fox Studios Australia and Village Roadshow Studios on Queensland's Gold Coast — is the only limit to capacity. Adelaide has an additional boutique facility.
Locations
Australia has great range. Queensland delivers tropical beaches and jungle, and has a water tank, while Melbourne is often chosen for its cityscapes and surrounding countryside that resembles Europe. Pop over to New Zealand for the wide aerial shots of snow-covered mountains.
Where to stay
Australia has high living standards and abundant accommodation. The QT and the Sheraton on the Park in Sydney's CBD, and the Park Hyatt opposite Sydney Opera House, are popular. Good choices in Melbourne include Adelphi Hotel and Hotel Lindrum in the city's heart and the Como in South Yarra. Palazzo Versace and Sheraton Mirage Resort at Main Beach are popular Gold Coast spots. For longer stays, Surry Hills through to Elizabeth Bay are favoured in Sydney, Toorak and Port Melbourne are popular in Melbourne. Broadbeach on the Gold Coast has many serviced apartments.
When in the land of Oz
Visiting talent and film-makers often finish with a holiday — to Uluru or the Great Barrier Reef for example — but during filming they take advantage of cultural, sporting and dining options. When on the Gold Coast for Unbroken, Angelina Jolie and her family went to theme park Dreamworld and arranged an after-hours dinner and curated tour of Brisbane's impressive Gallery of Modern Art. Pierce Brosnan worked on his golf and went to the opera when in Melbourne for The Sun And The Moon.
Size matters
Australia is vast but international features usually base themselves somewhere with good access to all they need. The three major studios have many service companies on site and are close to airports and main arterial roads, although Sydney and Melbourne are subject to rush-hour traffic snarls.
Jerry Bruckheimer, producer, Pirates of The Caribbean: Dead Men Tell No Tales
"We decided to film in Queensland because it presented very attractive benefits — an excellent studio base for offices and stage work at Village Roadshow, beautiful locations, first-rate talent both in front of and behind the camera and the wonderful co-operation of federal, state and city governments."
What could be improved?
A separate fund that effectively pushed the location rebate up to 30% is now used up. The federal government says its door is open, but formally renewing that money would give Australia more bargaining power and certainty.
First person to call
Kate Marks, executive vice-president, international production, Ausfilm