With its 30% incentive, good infrastructure and impressive urban locations, Illinois attracts some big productions and has earned the loyalty of some major film-makers.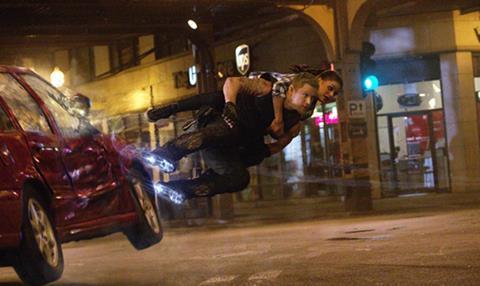 Over the past year, the state has hosted upcoming Warner Bros release Batman v Superman: Dawn Of Justice, Sinister 2, Netflix series Sense8 from Chicago-born film-makers the Wachowskis and network TV hit Empire.
Overall, film industry spending in the state in 2013 (the most recent year for which figures are available) was $358m, a big jump from 2012's record figure of $184m.
In June, Illinois governor Bruce Rauner ordered the film office to defer application approvals for film tax credits as one of a number of steps to limit the financial impact of the state's unbalanced budget. As of late September 2015, the legislature had yet to agree on a new budget and new tax credit applications were still being deferred, although the state was still accepting and reviewing applications.
The Lowdown
Financial incentives
A 30% tax credit on qualified Illinois production spending, a 30% credit on Illinois salaries up to $100,000 per worker and an additional 15% credit on salaries of individuals (making at least $1,000 in total wages) living in economically disadvantaged areas. There is a minimum spend requirement of $100,000 for projects of 30 minutes or more, $50,000 for less than 30 minutes. Further information: www.illinois.gov/dceo/whyillinois/Film/FilmTaxCredit/Pages/default.aspx
Infrastructure
Multiple sound-stage facilities include Cinespace Chicago Film Studios, said to be the largest sound-stage in the US outside of Hollywood, Big Deahl Productions, Chicago Studio City, The Chicago Production Center and Space Stage Studios. The state has a large crew base centred around Chicago.
Locations
The Chicago skyline and 58-mile lakefront, historic neighbourhoods, natural vistas, rivers and prairies.
When in Illinois
Chicago has museums, a rich cultural life, sports stadiums and restaurants such as Formento's, Miku Sushi Lounge and Seven Lions. Hotels include the Drake Hotel, Trump International Hotel and Tower, and the Langham.
Size matters
Illinois is a mid-sized state with an area of 58,000 square miles. Chicago, its biggest city, is the third most populous city in the US and is served by O'Hare International Airport. Chicago is about four hours from Los Angeles by air and two hours from New York.
Charles Roven, producer, Batman v Superman: Dawn Of Justice
"We used Chicago as Metropolis in [2013 Superman reboot] Man Of Steel and we shot in Plano, Illinois for Smallville. Batman v Superman is a continuation of the Man Of Steel story, so we thought that if we could — and as long as the state was being so co-operative — we should go there for the consistency of the locations."
Would they return?
"Yes, I've been there five times now, I like the place. They have great crews and they're very friendly to film-makers."
What could be improved?
"They have a lot of production there but if they would increase the incentive and make it as competitive as Georgia or Louisiana they would have even more."
First person to call
Christine Dudley, director, Illinois Film Office +1 312 814 3600