UKTV-owned factual broadcaster Yesterday has acquired US reality series Treasure Detectives after striking a deal with Endemol.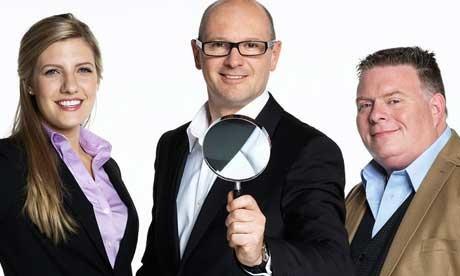 The channel has picked up the 8 x 60-minute series, which is fronted by Cash in the Attic star Curtis Dowling, from Endemol Worldwide Distribution.
Treasure Detectives, which sees Dowling investigate whether certain antiques and memorabilia are fake.
The series is the first reality series commissioned by US news network CNBC, which is moving into original programming. It is produced by Endemol USA and exec produced by Amber Mazzola.
The show, which will launch in the third quarter of the year, was picked up by UKTV's acquisition executive Emma Sparks from Endemol UK sales director Gisela Asimus-Minnbergh.
Adrian Wills, general manager of Yesterday said: "Treasure Detectives is an exciting and dynamic reality series, which combines the best elements of CSI, Antiques Roadshow and Storage Hunters, which is a big hit on Dave.
"This show makes you wonder if there are any surprisingly high-value items gathering dust in forgotten corners of your cupboards or loft."