End debate about TV debates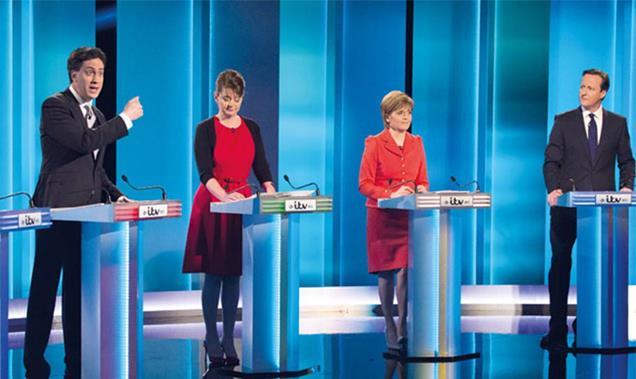 Broadcasters need cohesion to move election coverage forward
Theresa May's decision to call a snap general election prompted cynicism in some quarters, but it feels like a make or break moment for the way the major broadcasters plan their coverage.
With just seven weeks before polling day, the industry faces a very quick but important decision: should it attempt to replicate the TV debates of 2010 and 2015 when the prime minister shows no interest in taking part?
It seems unworkable to go through a debate about the debates each time an election is called. They were introduced with some success in 2010, thanks to their clarity: Gordon Brown, David Cameron and Nick Clegg went head-to-head in debates that were hosted by ITV, Sky and the BBC in turn.
By the time it came to 2015, the debates had become a mess. Horribly drawn-out negotiations were required to even get them on air, and at one point the BBC, Sky, ITV and Channel 4 threatened to 'empty chair' any party leader who declined to take part.
What transpired was all over the place: Jeremy Paxman interviewed David Cameron and Ed Miliband separately on the same programme (both politicians – also separately – took questions from a studio audience, via Kay Burley); there was a highly unwieldy seven-way leaders' debate; and a five-way debate among opposition parties, in which neither the Conservatives nor the Liberal Democrats took part.
The challenge for the broadcasters is to create a far more coherent proposition for 2017 – which is made even harder by Theresa May's lack of interest in being involved.
This feels like the time for drawing a line in the sand. The broadcasters need to deliver a clear proposal to simplify the debates, which may require greater collaboration and compromise between them, and a strongly unified front to potentially force the hand of politicians, however powerful.
If that is not possible, it is surely better to move on. The major news bulletins, the collective talent of TV's best political journalists, and current affairs programmes such as Question Time offer plenty of scope for broadcasters to produce high-quality election coverage.
It would be exhausting and unhelpful to still be seeking a clear future for the TV debates in five years' time.
Chris Curtis is editor of Broadcast