New era coming up fast for C4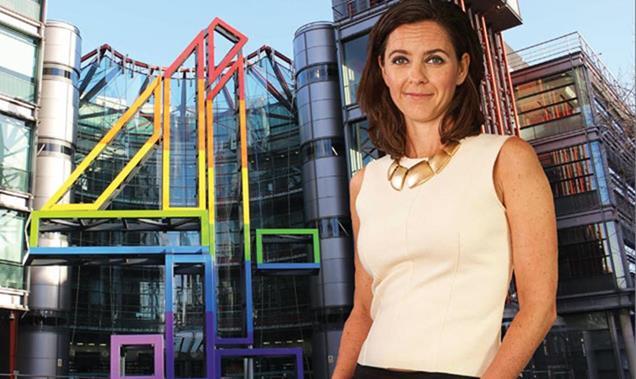 Alex Mahon will inherit a strong organisation at a challenging time
A much-delayed annual report painted a rosy picture of Channel 4 in 2016 – quite rightly. It generated record revenues, spent record amounts on content and received a clean bill of health from Ofcom, especially in terms of delivering its remit.
Chairman Charles Gurassa said C4 had "knocked the lights out on that".
But 2016 already feels like a long time ago. Before the end of this year, C4 will have a new chief executive, a new programming chief and, quite possibly, an agreement to transfer some staff to a new hub outside of London.
C4 has been pleasantly surprised that many of the bidding cities have come up with well thought-out proposals, rather than pursuing only a lock, stock and barrel move.
Broadcast has not seen Manchester's proposal, but understands that it, along with places such as Leeds, Liverpool and Nottingham, has struck an interesting balance: calling for the relocation of major departments but leaving the core of the organisation in London.
Alex Mahon will almost certainly be in situ by the time a final decision is made, but in the meantime, senior C4 staff are engaged in important conversations.
The relationships the broadcaster builds with bidding cities could be a crucial factor in the government's decision. A scenario in which C4 is at loggerheads with the DCMS and the chosen location needs to be avoided at all costs.
Alongside the location issue, Mahon's immediate challenge will be inheriting a free-to-air broadcaster in the midst of an ad slump.
In the 12 months leading up to the 2016 EU referendum, the TV ad sales market grew 4.6%; in the 12 months since, it fell 4.2%.
C4 has limited visibility of revenues and chief executive David Abraham said it is tightening its belt. The big question is how tight things get. One prominent C4 supplier suggested C4 is staring down the barrel of stripping £100m from the budget next year.
That may be a doomsday scenario, but a senior C4 figure was candid enough to acknowledge: "Does 2018 look tough? Yes it does."
Fortunately, Mahon has some important mitigating factors. C4 has no debt, significant cash reserves of around £200m and its Horseferry Road building could be worth £100m.
But having already spent £15m of its £50m content top-up funding on the 2016 Paralympics, it may very soon need to find substantially more cash to boost its content pot.
It has options. After realising profits from investments in True North, MyBuilder.com and Eve Mattresses, there are hints C4 is becoming a kind of niche venture capital player.
Mahon's arrival gives C4 an opportunity to reassess its revenue streams and strategic priorities. She will take over a strong organisation at tough time. For C4, the new era starts now.
Chris Curtis is editor of Broadcast