Peter White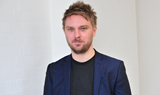 Peter White is international editor and also covers the multichannel sector.
https://twitter.com/peterzwhite
Contact Info
Peter White
News Editor
UK pay-TV channel Fox is set to kick off a hunt for a British drama to match The Walking Dead after hiring Keshet exec Sara Johnson as its scripted drama chief.

Sky has posted strong full-year financial results with revenue and profit both up as the pay-TV operator starts to take advantage of bringing together its European services.

British broadcasters and producers can learn lessons from the success of Pokémon Go as virtual reality hits the mainstream, according to former Shine Group chief executive Alex Mahon.