Peter White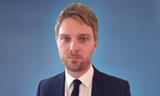 Peter White is international editor and also covers the multichannel sector.
https://twitter.com/peterzwhite
Contact Info
Peter White
International Editor
Scripps Network UK, which operates the Food Network and Travel Channel, has hired former Discovery exec Katharina Feistauer as vice president of programming.

Channel 4 and Sky acquisitions Jane The Virgin and The Flash have been picked up for full series by The CW in the US.

Irish broadcaster TV3 is hoping to launch unscripted hits as successful as Made In Chelsea and The Real Housewives franchise after striking a formats deal with NBC Universal.