Peter White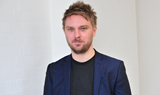 Peter White is international editor and also covers the multichannel sector.
https://twitter.com/peterzwhite
Contact Info
Peter White
News Editor
British drama funding could be heading for a "sub-prime mortgage moment" if fresh financing models aren't found, according to Sky Vision boss Jane Millichip.

NBC Universal chief executive Steve Burke has poured cold water on rumours that the US giant was planning to acquire ITV.

BBC4 has acquired an Australian period drama that deals with the murder of over 80 homosexual men during the 1980s and 1990s.