Peter White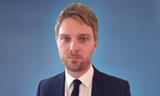 Peter White is international editor and also covers the multichannel sector.
https://twitter.com/peterzwhite
Contact Info
Peter White
International Editor
UKTV has poached Sky creative executive Scott Russell to oversee creative output across its ten channels.

THURSDAY: An appearance by Mrs Brown's Boys star Brendan O'Carroll helped BBC1 format Who Do You Think You Are? to over 5m viewers - its biggest audience in three years.

Discovery boss JB Perrette has hit back at claims from Channel 4 chief David Abraham that global consolidation will lead to a more risk averse indie sector.