The Olympic Park Legacy Company (OPLC) is confident it will find post-2012 tenants for its broadcast and press centres as it prepares to begin marketing the scheme.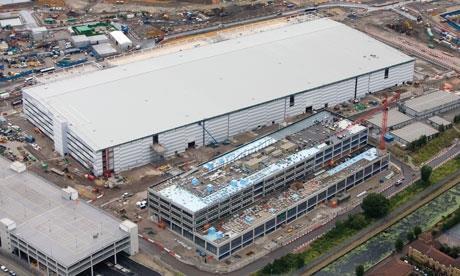 It emerged last week that there is a "planning condition" that the buildings will be pulled down in 2017 if they are not being used, but OPLC chief executive Andrew Altman said that scenario was "not what we're looking at".
He said he was confident creative industries tenants would be found for the £308m centres as part of the long-lasting impact of the games.
A spokesman added: "The OPLC is committed to the Press and Broadcast Centre site becoming a long-term centre for employment - bringing jobs and opportunities after the Games."
The OPLC was setting out its position following the publication of a report last week by the London Assembly's sport and culture committee that concluded that extra funding would be needed to convert the buildings and upgrade transport links in order to attract would-be tenants.
The broadcast centre will be made up of 8,800 sq m of offices and 53,300 sq m of studio space, and will allow for single or multiple occupancy.
The OPLC will begin the expressions of interest process on 23 September and full details will appear on broadcastnow.co.uk.