Sky looks to the future as Stuart Murphy era comes to a close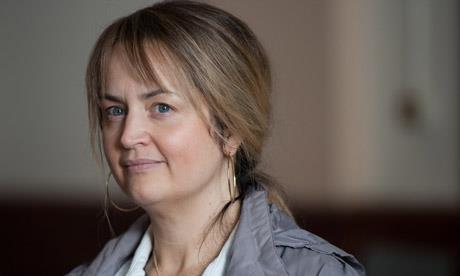 Last week was a difficult one to get your head around. No sooner had Danny Cohen announced he would leave the BBC than Stuart Murphy, too, indicated he wanted a fresh challenge away from Sky.
There wasn't even a chance for the Murphy-to-the-BBC rumours to gather momentum before the Sky director of entertainment nipped them in the bud. His ambition to run a theme park was at first largely considered a wheeze, but it is genuine – which says much about Murphy.
TV is a personality-driven industry, and he has plenty. That meant he wasn't every producer's cup of tea, but most warmed to his slightly maverick approach and the tangential way his mind seems to work. Murphy was quick to ascertain why shows did or didn't work (both Sky's and his rivals') and was searingly honest in his assessments.
An entirely unscientific industry straw poll suggests A League Of Their Own and Stella were the most important shows of his tenure. There was constant murmuring that Sky has spent all its money on football all its money on football rights (a charge he repeatedly denied), and there is a feeling that his biggest influence was in establishing Sky as a genuine commissioning rival to the terrestrials.
Taking up the challenge of maintaining that culture is Gary Davey, who may be less well known to the industry but is a long-standing member of the News Corp/21st Century Fox elite. That makes him sound rather like a bruising businessman. But while those who know him say he his formidable, the softly spoken Australian is also thoughtful and more open than you might expect.
He will be less directly involved with the production community than Murphy was, and will exert a behind-the-scenes influence more akin to how Sophie Turner Laing used to operate. That should mean greater scope for the likes of Adam Macdonald, Zai Bennett and Phil Edgar Jones to become visible figureheads for their channels, given the industry's tendency to directly equate Sky's entertainment with Murphy himself.
There are similar changes going on at Discovery, where another long-serving exec is set to make a mark in the UK. Marjorie Kaplan relocated to London at the start of the month after working for the company in the US for 20 years. She has become Discovery Networks International's president of content and will take on some of the indie-facing responsibilities previously held by Phil Craig, who will not be replaced as chief creative officer.
Kaplan and Davey could not be held in higher regard within their organisations, and how they fit into the wider industry will be interesting to follow in 2016, as Murphy and Cohen potentially leave British TV behind.