AJA Video Systems has released a free Apple iPhone app that works out video and audio storage requirements.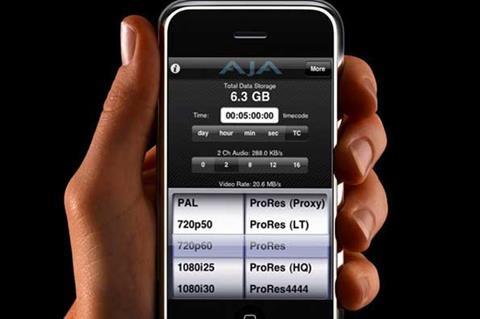 AJA DataCalc can be used in the field during acquisition or in the edit suite during post-production.
It allows a user to calculate their storage consumption and data capturing requirements.
DataCalc supports a number of video compression formats including Apple ProRes, DVCProHD, HDV and XDCAM.
Durations can be entered in units of days, hours, seconds or even timecode frame count.
A summary page allows users to review results and deliver data via email.
AJA Video Systems president Nick Rashby said: "DataCalc is right in line with AJA's product philosophy which aims to deliver products that simplify and streamline the often complex workflows of video professionals. It's a simple little application, that has already proven to be very handy in the field."
AJA Video makes digital video interface, conversion and desktop products for the broadcast and post- production markets.