Some of the big guns may be missing, but this year's show still has plenty to offer in terms of the latest industry trends. Will Strauss provides highlights of who's exhibiting what.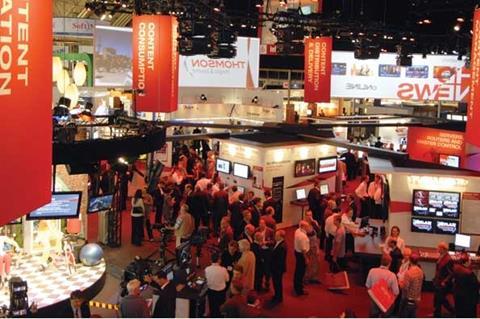 Very few magazine trade show previews reveal the things not on show at an exhibition. But as far as IBC 2009 is concerned, with a global credit crisis and an industry in constant flux, it seems necessary to do so.
IBC visitors will be getting used to not seeing Panasonic Broadcast, which is again present but not exhibiting. But Sony's no-show in favour of localised events and customer roadshows gives the whole exhibition a different feel.
Apple is also absent, Final Cut Pro user meets and Macs in every hall not withstanding. So, is there really any point going to Amsterdam at all?
The answer is yes. The rest of the technology fraternity will be out in force, and broadcasters, producers and facilities still need to keep up with the latest trends.
Dave Blackham, the chief executive of equipment hire and post firm Esprit Film and TV, will use the show to look at everything from underwater housings for Red, Sony EX1 and Panasonic cameras to "software-based noise and grain reduction that works with Apple's Color".
Meanwhile, Sumners technology director Brian Hardman is going to catch up with Avid, especially as far as Interplay is concerned, and spend time mulling over alternatives for colour grading. "We are keen to see the core of the renewed exposure for SGO Mistika and how it might fit in our workflow. We will also be updating the status on all the other usual suspects in the grading space."
Loudness
Loudness is very much on the agenda this year. Not least because the EBU is currently developing a numerical loudness-normalisation standard that will eventually need to be applied to all programming. Its master plan is to rid the world of annoying volume changes between shows and ads, and a number of manufacturers are already readying themselves.
RTW (8.E76) will have its 'Loudness Family' at IBC. These products feature an integrated loudness display that conforms to ITU guidelines and which can be used for stereo signals as an alternative to the usual peak meter bar graphs.
DK-Technologies (8.E60) is unveiling a Graphical Loudness display for its PT0760M HS/SD waveform monitor. This will allow engineers to simultaneously see waveform and audio information on the same screen.
Meanwhile, UK firm TSL (10.B41) will be pushing its PAM2-3G16, a professional rack-mounted audio monitor. Jointly conceived and designed by Celtic Audio, its loudness levels are represented as a moving horizontal line superimposed across the bar graph display with an alphanumeric value shown on screen.
Perhaps most intriguing, as broadcasters move to file-based workflows, India's Venera Technologies (8.A28b) is offering an update of its software-only monitoring tool, Pulsar Pro. An automated content verification system, Pulsar performs conformance and quality analysis on stored compressed and uncompressed media files, and provides an XML report allowing remote monitoring of alarms and problems via the web, email or SMS.
Stereo 3D
With Sky planning a 3D channel and Channel 4 commissioning 3D content - not to mention all those movies being made in 3D - there will be plenty of chat about stereoscopic acquisition and posting at IBC.
From a rig point of view, P+S Technik (11.E28) is worth a look. The German company has a stereo rig that works with SI-2K, the Red One, Sony's HDW-750 and even Digital SLR cameras such as Canon's EOS 5D. It supports various lens types and was used by Inition in the UK on a 3D concert for Sky featuring Keane.
On the same stand, Silicon Imaging will show an integrated 3D camera and stereo visualisation system. The SI-3D shoots uncompressed raw imagery from two synchronised cameras and encodes directly to a single stereo CineForm RAW QuickTime file that can be instantly played back and edited in full 3D on an Apple Final Cut Pro timeline.
For animation in 3D, Mark Roberts Motion Control (11.G21) will show its S3 Stereoscopic 3D Stepping module. This portable unit accurately controls the motion and triggering of a camera for any stop-frame 3D filming and is designed to carry a variety of digital SLR and digital film cameras.
Other 3D notables include Live HD 3D Replays on the EVS stand (8.B90) using the Belgian manufacturer's XT2 server and a thus-far secret something from Codex that allows a stereo workflow with Avid editing systems.
4k
The general move towards using higher resolutions for production and post continues unabated, so expect lots of 4k cameras and posting equipment that can handle that amount of data.
JVC (stand 10.D41 and The Production Village) will show a 4k camera capable of capturing and sending live images. At the same time, in the giant digital cinema theatre, along with Avid, the much vaunted Red Digital Cinema (7.K01) will be showing Red footage "in all its 4k glory on one of the world's largest movie screens".
There's also a Red User event on the Sunday featuring Red Rocket video card updates and discussions about shooting 3D on Red cameras.
Another company with high-res ambitions, Arri (11.F21), is keeping its cards fairly close to its chest, but visitors shouldn't be surprised if they see a less expensive version of its 2k digital cinema camera technology.
Post
While Apple is not exhibiting at the show, its legacy will still be felt as people seek an alternative to its Shake compositor, which is now officially unavailable from the Apple Store.
The Foundry's Nuke (7.F28) is its most likely successor. Version 6.0 will be at the show, but so will NukeX, a new application that gives digital artists the standard Nuke framework plus a further set of tools, such as 3D camera tracking, along with some of the company's best plug-ins.
As far as affordable grading is concerned, Da Vinci (7.D08) will be touting the R-160, an entry-level system designed with the latest PC technology components so that it can deliver one-third faster processing power than its predecessor, the R-100.
Finally, Quantel (7.A21) will almost certainly be worth a visit. It will be promoting 'virtualisation', which is the ability to create virtual masters, a move that eliminates some of the problems of tapeless workfl ows such as latency and managing multiple versions of the same content.
In post, it means only needing a single master and then, by virtue of a real-time rescaler, being able to pump out any number of deliverables.
Its first application will see Quantel's sQ Server working with Apple's Final Cut Pro software, an unlikely combination but one that will bring the speed of the Quantel hardware to a familiar, cheap and popular editor.
With some of the big guns missing from the show, this type of development could really capture the imagination this year.
IBC takes place 10-15 September 2009 in Amsterdam
With thanks to technology consultants Hugh Waters and MC Patel for their help with putting together this preview
EDITOR'S PICKS
■ Blackmagic Design Ultrascope PC-based 3Gb/s SDI and optical fi bre SDI waveform monitor scopes designed for editors and colorists.
■ Boxx TV Azure A live-to-air 3G technology using mobile phone networks to transmit full-frame, high-quality, live camera feeds.
■ WASPi Mimosa A real-time 3D graphics system with a touch-screen application that allows presenters to manipulate on-set graphics.
■ AJA Ki Pro tapeless video recorder Digital video camera interface that captures 10-bit Quicktime ProRes files for Final Cut Pro.
■ Euphonix MC Color Grading panel for Apple's Color 1.5 that connects to a Mac via ethernet.
■ DVEO Master Quad/iPCIe - a four-channel HD-SDI Capture card with automatic standards detection for HD.
■ Miranda Technologies Kaleido-X16 A multi-viewer for 3Gbps/3D and HD/SD/analogue video designed to emit a near noiseless output for control rooms.
■ Magic Bullet instant HD Software from Red Giant for up-converting DV quality video to HD.
■ Actus' TV Webber Software that automatically transforms linear TV channels into transcoded video-on-demand clips for the web.
■ Panorama Touch-it Digital 16 A multichannel video colour monitor with touch sensitive thumbnail screen.