Documentary is being produced by Til Schweiger and his production company Barefoot Films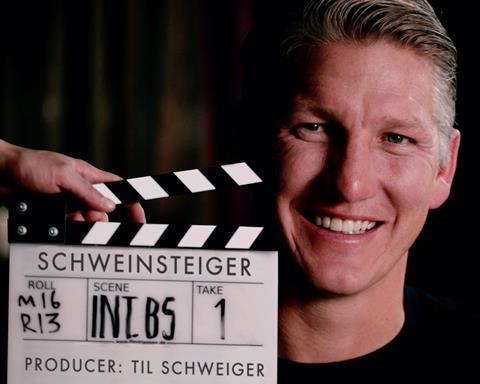 Amazon Prime Video has greenlit a new documentary about World Cup winner and former FC Bayern Munich player Bastian Schweinsteiger.
The documentary, produced by Til Schweiger and his production company Barefoot Films, will launch later this year on Prime Video.
Schweinsteiger was at the centre of Germany's 2014 World Cup victory, and the documentary tells his story from the beginning to the end of his career. He is a an FA Cup winner, seven-time DFB Cup winner, eight-time German Champion, UEFA Champions League winner and FIFA World Champion.
As well as Schweinsteiger, interviewees include players such as Uli Hoeneß, Oliver Kahn and Karl-Heinz-Rummenigge.
Dr. Christoph Schneider, Managing Director of Prime Video Germany said: "Prime members can look forward to a high quality film experience from Til Schweiger that gives unprecedented insights into Bastian Schweinsteiger's life on and off the pitch."
"For me, Bastian Schweinsteiger is one of the greatest German football players that has ever existed, and he is also a great person. Schweinsteiger means pure emotion for me. Usually, I have to write something like this in a script first; with Basti it's easy. There has to be a film produced about him", commented Schweiger.
The film will be available exclusively on Prime Video in Germany, Austria and Switzerland by end of 2020. The documentary adds to Amazon's growing stable of sporting films, including All or Nothing: Manchester City and Andy Murray: Resurfacing.