Outside broadcast company Arena Television plans to make stereoscopic 3D images of the Royal Family available to broadcasters.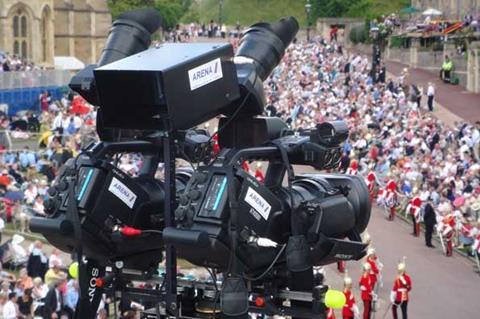 The facilities provider captured the footage at the Garter Ceremony held at Windsor Castle earlier this month using two pairs of stereoscopic cameras.
"Arena has been pioneering a range of 3D filming techniques both for aerial filming applications and outside broadcasts," said group managing director Richard Yeowart.
"We were looking for a colourful high profile event to use as a test bed and not yet having seen any coverage of the Royal family in 3D, thought this to be an excellent opportunity. The results are absolutely stunning".
Broadcaster usage will be subject to final clearance from the Queen's press office.
Footage will be also made available to the national archive.