The broadcast industry is divided over whether or not to standardise 3D TV, according to new research from the Digital Television Group (DTG).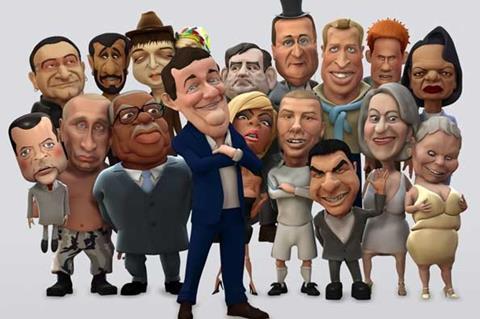 The industry association, which represents broadcasters and manufacturers, this week released the results of its first consultation concerning 3D TV and is facing the prospect of trying to unite a market that is split over how 3D TV should be developed.
One camp, which includes ITV and many television set manufacturers, is championing a considered approach based on creating a standard using full resolution per eye, backward-compatible technology that takes into account the requirements of all social groups, but requires glasses and new 3D receivers.
In contrast, Sky is keen to pursue an HD-based approach that uses their current infrastructure and set-top boxes, as this would bring 3D services to market quicker.
While it is possible that both approaches could succeed, the DTG and many of its members believe that a unified approach will reap the best rewards. It plans to host an industry seminar to discuss these issues in September, at which point it will also publish
a five-year roadmap.
"Whoever goes first could set the standards not just for the UK but possibly the rest of Europe," said DTG director general Richard Lindsay-Davies. "One of ITV's concerns is that if there is not a good solid industry view on [3D], it might be forced down a route that is not ideal for terrestrial. And, as capacity is more accessible on satellite, the satellite operators may choose something that is very hard to follow. It is our job to try to create both a commercial and technical balance."
BSkyB head of new product design and innovation Brian Lenz said: "Part of the reason why we're able to think about introducing such services is thanks to the investments we've made in backing our belief in HD, an infrastructure that provides a real framework for future innovation. Harnessing existing capabilities clearly has the potential to lead to an earlier introduction of initial 3D services, which is good for both consumers and the industry alike.
"By validating the demand for 3D through this approach, you would have to assume that this would [also] serve to highlight the demand for free-to-air, non-HD propositions further down the line."
Further research
The DTG's report identified several areas of required research, including understanding the psycho-physiological effects of stereoscopy (such as eye strain, headaches and possible safety issues), and how best to produce 3D-optimised content.
Most DTG members agreed that glasses-based (active shutter and passive polarised) solutions offered the best short-term potential for a first-generation broadcast 3DTV system.
At the same time, the reluctance of consumers to wear glasses was cited as a probable hurdle to take-up by most respondents.
Key stats from the consultation:
Most DTG members (85%) have allocated some level of R&D budget to 3D, with most of them (64%) describing it as "very limited funding".
55% agreed that 3DTV could represent a premium advertising proposition for commercial broadcasters.
56% believe that 3DTV could become a mass entertainment medium in the UK within three to five years.
Use of the BBC licence fee to fund R&D in 3DTV was supported by 73%.
Many uncertainties and knowledge gaps exist and chief among these are issues around standards. This was spontaneously mentioned by 50%.
Backwards compatibility with 2D HD is regarded as important or very important by 60% of members, many of whom believe 3DTV should be introduced as an optional enhancement to HD, with simulcast services.
75% of members are looking to the DTG to assume a leadership role on standards.
The SMPTE has been the main driving standards body on 3DTV so far. It has stated a preference for full resolution (up to 1080p 60) per eye with optional backwards compatibility. Its standardisation process should be complete by Q3 2010.
Recent 3D tests and R&D conducted in the UK have included a BBC-led live rugby match, ITV's experiments with Headcases (pictured) and Thunderbirds and Sky trialling football, boxing, athletics, music and ballet.
There are currently no official plans for any broadcaster to launch consumer 3D services.
The DTG's consultation was conducted in association with Lovelace Consulting. The companies that responded were: QVC UK, Panasonic, TopUp TV, BBC, Sony, Sharp, BSkyB, Arqiva, RNIB, ITV, Astri, Freesat, Fortec Star, Pace, Micronas, Ocean Blue Software and ST Microelectronics