Arena Television has been awarded the contract to provide outside broadcast facilities for Sky's boxing coverage.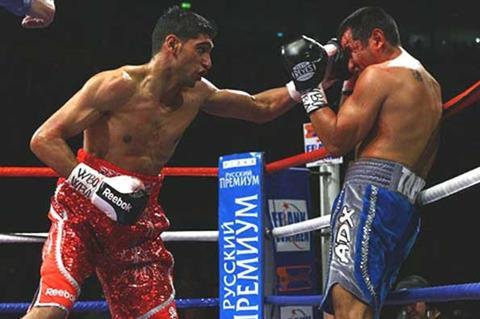 The three-year contract starts in September and will take in 47 fights including pay-per-view bouts featuring David Haye and Amir Khan (pictured). Sky's boxing was previously covered by CTV.
Arena has also had a contract with Sky Sports to provide facilities for its Darts coverage renewed for another four years.
Arena operates eight OB Scanners, four VT Trucks and seven Tenders - most of which are HD - from its base tin Redhill, Surrey.