Arena Television, fresh from winning contracts to provide OB facilities to Sky for boxing and darts coverage, is building a new £2.4m VT truck.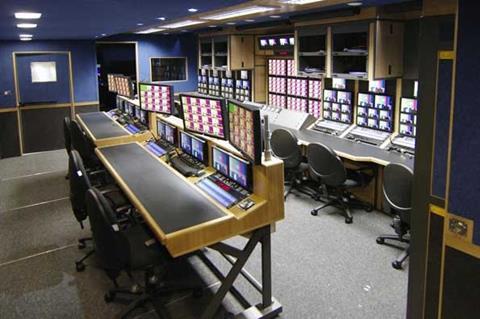 VT7 will be a virtual clone of the company's VT6 vehicle which is believed to be the largest VT truck in Europe.
It will feature two sound-proofed edit suites, an MCR/machine room, plus a tape directors gallery and 14 VT operator positions.
Managing director Richard Yeowart told Broadcast: "VT6 was put on the road in December 2008 and has been very popular with clients, hence the need to commission a duplicate to help cope with the high demand."
The new truck will be used for, amongst other things, covering darts events for Sky and for football coverage for Five, which is produced by Sunset and Vine.
It will support 24 machines, typically consisting of 12 VTRs plus 12 EVS slo-mo replay machines. Also featured in the van will be Pro Bel (Snell) video and audio routers and multi-view LCD screens from Evertz.
Last week the company secured the contract to provide Sky with OB facilities for 47 boxing events over the next three years. It also had its contract for Darts coverage renewed.