Arrow Media is producing a two-hour special for Channel 4 in the UK and Nat Geo around the world that will include live footage from the International Space Station as it completes an orbit of the earth.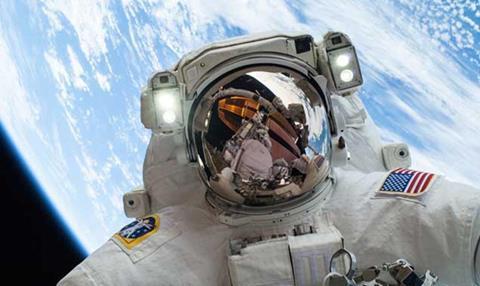 Live from Space: Lap of the Planet (working title) is the two-hour centre piece of a three-show space season that Arrow is making for C4. It will TX in March.
Lap of the Planet will be hosted by Dermot O'Leary who will be at mission control in Houston and will interact live with two English speaking astronauts on board the ISS who will share their views of the Earth.
The special will track American Rick Mastracchio and Japanese Koichi Wakata completing a full, 90 minute orbit of the planet as they travel at 17,500 mph.
The show, like the whole season, will offer unprecedented access to NASA and was ordered by C4 head of specialist factual David Glover. He said it would be a "true first for British TV".
He said: "The ISS is an incredible example of humans working together. We hope to show what life on board is really like, what happens when things go wrong and then finally giving viewers a live lap of planet Earth."
For full production credits visit
Arrow will also produce Astronauts: Living in Space and Astronauts: Houston We Have a Problem (both working titles). These two shows will TX during the same week and set the scene for the live finale.
Arrow creative director Tom Brisley said the season would "take live event television to a new dimension".
"Our live two-hour special will literally take viewers around the world. The live visuals, as we look back down to Earth from 250 miles above, will be breathtaking, but these shows will be much more than that. The ISS is the most dangerous place inhabited by mankind, but the season will reveal the truth of daily life on a space station, as well as showcasing the cutting-edge science that takes place there every day."
The rest of the season
The 60-minute Astronauts: Living in Space will uncover what it is really like to live and work in space for months at a time, through the eyes of the two astronauts and their families.
It will include behind-the-scenes footage from their lift-off in Baikonur in Kazakhstan, as well as explaining that the main function of the ISS is to carry out research experiments for a wide range of scientists around the world.
It will also feature interviews with flight surgeon Dr Shannan Moynihan and Dr Mike Barratt discussing how space is an alien environment for humans and the myriad conditions to be aware of.
Astronauts: Houston We Have a Problem is another 60-minute film. It will see Mission Control opens its doors to allow cameras to follow the crucial work of the flight controllers, scientists, engineers, medics who support the crew in space.
The programme will reveal how problems are dealt with in real-time and examine challenges faced by the astronauts and ground controllers when crises occur in space such as Italian astronaut Luca Parmitano narrowly escaping drowning due to a helmet leak during a recent spacewalk.
Live from Space: Lap of the Planet will also air on National Geographic Channel in 170 countries (excluding the UK), as well as NGC's Spanish-language network in the US, Nat Geo Mundo.