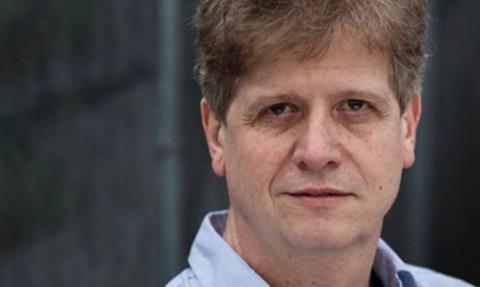 Much-acclaimed sound designer and mixer Adrian Rhodes, who has picked up BAFTA, RTS and Motion Picture Sound Editor awards in his career to date, has re-joined De Lane Lea after six years at Goldcrest and a brief stint at The Farm Group.
He was previously with the Soho-based audio post-production house, now known as Warner Bros. De Lane Lea (WBDLL), for 13 years, before leaving in 2010.
He joins WBDLL from The Farm Group, which he joined at the start of this year. Jack Edney, director of operations, The Farm Group, says he wishes him well for his move back to De Lane Lea and added that Rhodes is a "lovely guy that wanted the familiarity of a place that concentrates on features."
Rhodes has worked on a long-list of highly regarded feature film and television productions over the years, including The Enfield Haunting, Richard III, The Full Monty, A Close Shave, The Curse of the Were Rabbit and A Matter of Loaf and Death.
He won a BAFTA for his work on the Amazon TV series The Hollow Crown and several Motion Picture Sound Editor awards for features including High Fidelity, The Borrowers and Tomorrow Never Dies.
Kim Waugh, SVP Warner Bros. Worldwide Production Services, said: "Adrian is an extremely creative and gifted person and his appointment will enable us to expand our offering to include in-house sound design and supervision."
"Warner Bros. De Lane Lea has a fantastic reputation and I'm looking forward to being part of its ambitious plans for the future," said Rhodes.
Rhodes was hired by WBDLL's recently appointed director Cara Sheppard. They used to work together at Goldcrest.