Full UHD and HDR post-production on a 10 x 60-minute drama starring Julia Stiles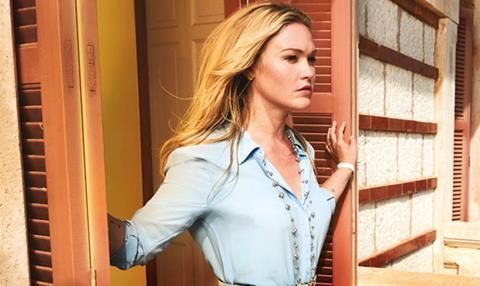 Post The Farm Group
Client Archery Pictures and Primo Productions
Brief Full UHD and HDR post-production on a 10 x 60-minute drama starring Julia Stiles.
How it was done Colourist Aidan Farrell graded the series using Digital Vision Nucoda, creating both an SDR version using a 16-bit ACES pipeline and a separate HDR grade. Working in the ACES colour workflow management system enabled Farrell to preserve and remap the HDR version and intended look from the original grade.
To enhance the look of the French Riviera, Farrell created a cinematic aura and texture rich in tone, complementing the photography throughout the series. Editors Clyde Kellett and Tom Mooring completed the online using Flame Premium. Dubbing mixer Adrian Rhodes mixed the 5.1 audio using Pro Tools on an Avid S6 console.
The Morrison Studio and Lexhag designed and delivered the main title sequence. Lead by The Morrison Studio's creative director Richard Morrison and its art director Dean Wares, along with Lexhag's visual effects director Alexis Haggar, the team aimed to capture Riviera's glamour through the sequence by generating a 4K kaleidoscopic effect and animation in Fusion Studio using imagery from the series.
Hints to the storyline were also woven into the imagery, allowing the audience to understand more as each episode evolved.
Isabella Summers composed the title music for the show. Working with the title sequence imagery to write the song, then with the animation being finally adjusted to hit certain cues of the song.
Each rendered shot was then passed to an After Effects timeline which was used to online the sequence and layout the title cards and main title logo before final render.
Watch it Thursdays, 9pm, from 15 June, Sky Atlantic