VFX and animation specialist Axis Group is spending £500k expanding its Glasgow and Bristol offices and opening a new London office.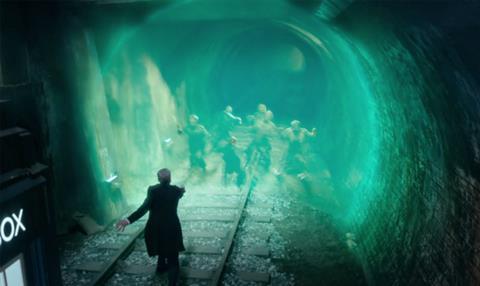 The development is set to triple the company's turnover from £5m to £15m over the next three years, as it takes on larger scale television productions alongside its core work of animation on video games.
As part of the expansion, Axis is launching a new brand, Axis Studios, to promote its three separate entities - the Glasgow-based animation companies Axis Animation and Flaunt Productions and Bristol's axisVFX.
The group is doubling its studio space in Glasgow, adding a further 9,000 sq ft, while axisVFX is increasing from a capacity of 20 to 50 people at The Bottle Yard Film Studios, Bristol. A total of 230 creative staff will be spread across the two offices, with the company adding 15 permanent staff members in Glasgow and five more in Bristol.
Axis London, which focuses on pre-production work, is moving from Angel to bigger offices in Hoxton to accommodate up to 25 staff members.
"We're putting in dedicated lines between all three locations so we can operate as one big entity. The linking up of all the offices is a physical manifestation of our rebrand to Axis Studios," Axis Studios CEO Richard Scott told Broadcast.
Axis Studios has recently worked on Lost In Oz for Amazon Studios, Shaun the Sheep : The Movie for Aardman Animations, Red Dwarf for Dave, the BBC's Doctor Who (pictured) and Dawn of War III for Sega.