Sponsored content
Find out more
Years spent investing in top-notch IP and technology has armed Disney+ with the tools to win the streaming wars, says Tom Dods
The box office achievements of Disney in 2019 were pretty remarkable. Its list of records and milestones was unmatched by any other film production company in history: no other studio has been able to achieve anything like their current dominance.
Disney took a huge $11bn (£8.5bn) in box office revenues globally, including around $3.8bn (£2.9bn) in the US alone, which is 33% of all US box office takings.
The company broke its own record for the number of films released that broke $1bn (£770m) globally – seven, if you include The Rise of Skywalker, which was released just before Christmas. Marvel Studios' 'Avengers: Endgame' is now the highest-grossing film of all time at $2.8bn (£2.2bn) and the top six US films of 2019 were all Disney productions.
What makes this more impressive is that just 15 years ago, Disney was on the back foot. Its film business was declining rapidly and its output was stale. Then in came chief executive Bob Iger, who is a firm believer in the old adage 'content is king'.
A close friend of Apple founder Steve Jobs, Iger's long term vision for Disney was to dramatically increase the value of its IP slate and then embrace technology as means of distributing this content in the most effective way.
Merely months into the role, Iger completed on the acquisition of Pixar for $7.4bn (£5.7bn) – a move that was considered a huge risk at the time. Disney then went on to purchase the highest value IP that it could find in the market, starting with Marvel Studios for $4bn (£3.1bn) in 2009 and Star Wars creator Lucasfilm for another $4bn in 2012.
The spending spree culminated in the takeover of 21st Century Fox's entertainment assets at a cost of $71bn (£54.6bn). Fox had essentially folded once after it recognised that it would no longer be able to compete with Disney at the box office, and just this week Disney dropped the 'Fox' moniker from its film assets.
What does this have to do with TV? Well, Disney have been developing the idea of a direct-to-consumer platform for some time, but the media giant needed both the right technology capabilities and sufficient premium content to provide a compelling proposition to the market.
With the Fox acquisition complete, Disney now has the means to transfer its box office dominance into content everywhere. Disney+ launched in the US and four other territories late last year with significant initial success.
"Recent estimates from app monitor Sensor Tower suggested Disney+ was downloaded a conservative 30 million times in the fourth quarter of 2019 – making it three times as popular as Netflix during the same period"
There are already 10 million confirmed subscribers (albeit most are due to a tie-in deal with Verizon) and a hit show in the form of The Mandalorian, a live-action Star Wars show that has gone viral due to its 'Baby Yoda' character (something the Twitterverse didn't know it needed until now).
Recent estimates from app monitor Sensor Tower suggested Disney+ was downloaded a conservative 30 million times in the fourth quarter of 2019 – making it three times as popular as Netflix during the same period.
Disney has a clear vision to exploit its IP in a way that blurs the boundaries between film and television. Consequently, Marvel Studios' output will continue to be inter-connected across high-end television and blockbuster filmmaking, with an overarching story shared between the two mediums. With the Skywalker saga now complete, Star Wars is expected to head in the same direction.
Possessing such a spectrum of high-end IP, Disney will be a force to be reckoned with in 2020 and beyond. Disney+ will essentially be the only way for consumers to consume Disney-owned content, with much of its IP having already been pulled from the likes of Netflix and Sky.
Some analysts have predicted that Disney+ will cause as much as 10% (or 16 million) of Netflix's global subscriber base to churn in the next year.
Whatever the final number, any losses put pressure on Netflix's growth ambitions. Its content spend must remain high in order to maintain its market position and at the very least, this will mean a greater cost to arrive at the same position, and no doubt greater debt leverage, too.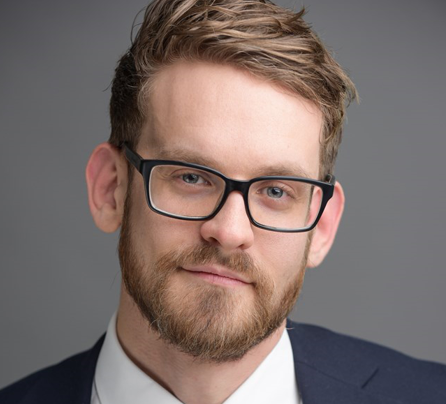 Having said that, Netflix still has a content library that is several times larger than any of its competitors, along with a strong brand and a loyal subscriber base. There is probably room for one more streaming giant in the industry and the smart money is on Disney, which have focused relentlessly on the right content.
It could, however, potentially be brutal for other prospective services: Apple TV+ and HBO Max might have a sufficiently strong brand to survive for a while, but can the same be said of the recently-launched UK service Britbox?
Tom Dods is relationship director, technology, media and telecoms at Barclays. Please contact him on +44 (0)7766 364 337 or email him here