The BBC has cancelled Bob Mortimer and Vic Reeves comedy panel show Shooting Stars.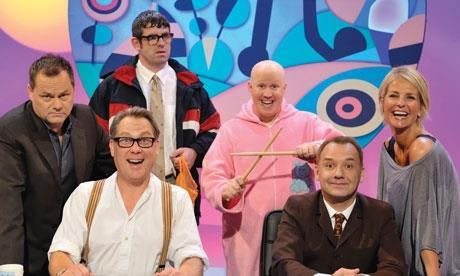 Mortimer announced the news on Twitter, telling his 85,000 followers merely "BBC have just cancelled shooting stars". The news immediately began trending on the social network.
The series, made by Pett Productions, launched in 1995 and ran for more than 70 episodes, although there were two hiatuses – first for five and then six years. The most recent run this summer was its eighth series.
Lisa Clark, executive producer, told Broadcast: "It's a shame given the ratings and the response we were getting from critics, but we have been told that it is all part of DQF. There isn't enough money – there is not a lot you can say to that.
"Obviously it was very popular, partly because it was always refreshing itself – something that not all formats do. It's a real shame because it was unique – and they are unique."
The news – which was relayed via telephone – had been so unexpected that the team has no contingency plans for the show, she added. "We are having a think about what to do next."
Ratings had been steadily dropping off. When it returned in August 2009, the series averaged 2.11m (10.8% share).
But this dipped to 1.74m for the 2010 series and fell further to 1.53m for the latest run in August-September this year.
However, Vic and Bob remain a popular duo. Over the summer, the pair fronted an online-only series for Fosters called Vic and Bob's Afternoon Delight.
A BBC spokeswoman said: "In future there will be less space on BBC2 for comedy/entertainment panel shows so sadly Shooting Stars won't be returning. We'd like to thank Vic and Bob for everything they've brought to the channel over the years."