Tony Hall has indicated that the BBC will use its digital strategy to better serve Scottish audiences over the next charter period.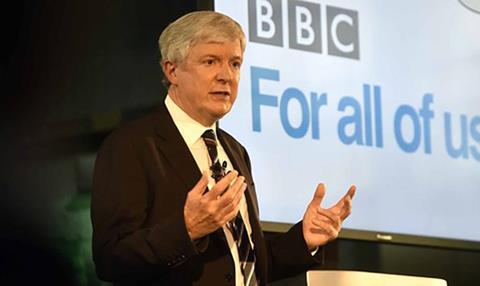 In almost two hours of evidence to the Scottish culture and education committee, the director general said the corporation was trying to find the "best way it could service Scottish audiences" within the "envelope" of the July funding deal – in which the corporation agreed to take on the cost of over-75s licence fee.
He said he planned to make the BBC's mobile and online services "match fit" during the next charter and expects to create a personalised digital offering which will help tailor programing for Scottish licence-fee payers.
"I've already said that there will be nations' front pages for news online but Scotland should also have its own front page on the iPlayer, the BBC Sport website and [other] homepages as well," he added.
Such changes are likely to take precedence over the launch of any Scottish linear services, with Hall keen to prioritise stimulating production in the country instead.
Hall said that he wanted the BBC to "lead, not to lag" in devolution and that "now is the right time" to make changes to the nation's news coverage, including whether to offer a Scottish Six O'Clock News bulletin.
This forms part of a more general look at how content is ordered across the BBC. "I am reviewing the way we commission across network television," said Hall. "One of the aims is to ensure that we are representing all parts of the UK, but particularly Scotland, and how we can help sustain production in the nations."
He pledged to ensure that the next charter would support the global distribution of stories about the country.