The BBC has lifted the lid on how it spends £200m of licence fee cash in Scotland ahead of director general Tony Hall appearing in front of a Holyrood committee on Tuesday.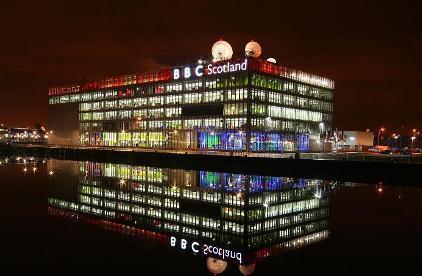 In a written response to the Scottish culture and education committee, the BBC revealed that £82.3m of network hours were produced in Scotland in 2014/15, while £108.2m was spent on local content. The combined figure rose to more than £200m when central support and distribution costs were included.
The corporation revealed that £119.3m was spent on in-house content in Scotland, while £71.2m made its way into the indie sector.
The figures undermine claims by SNP culture minister Fiona Hyslop that the BBC only spends £35m on TV made for Scottish audiences and fails to provide the nations indies with enough work.
Hyslop and SNP leader Nicola Sturgeon want all of the £323m of licence fee income generated in Scotland to be spent locally. The latter called for a new dedicated Scottish BBC TV channel and second radio station during an address at the Edinburgh International Television Festival last year.
The BBC's submission said last year's licence fee deal would "necessitate some challenging decisions for the BBC and its divisions" including Scotland.
Although the detail of future efficiency savings for BBC Scotland is yet to be finalised, the submission said "it is reasonable to suggest … that it will not be possible to generate these savings without affecting the level of programming and content to some extent".
The statement said in the current charter period "steps were taken to ensure that spend on BBC network television in each nation would broadly match that nation's share of the population" but added: "The BBC recognises that spend is not everything".
It said the focus would shift to producing content that "better reflects the diversity of the UK's nations and regions" over the coming charter, including responding to the devolution of the UK in its news and current affairs coverage.
It said: "The BBC believes the time has come for it to strike a better balance between the delivery of pan-UK news and news tailored to the distinctive needs and agenda of the devolved nations of the UK and, in Scotland, this will be a priority area for work in the coming weeks and months".
Written in November, it also pointed towards Glasgow as a "centre of excellence" in specialist factual programming, which it was "likely to build on".