BBC director general Tony Hall has pledged to work with the Scottish creative industries over the coming decade to build a sustainable production sector, following criticism from local indies.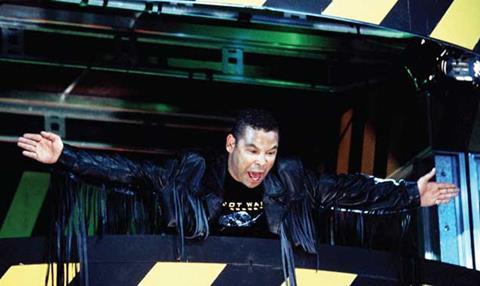 Presenting evidence to the Scottish Education and Culture Committee in Holyrood this week, Hall said the corporation had exceeded its network commitment to Scotland, but admitted that spend in the nation "went up and down" because of fluctuations in production workflows.
Hall said the BBC's "lift and shift" approach to meeting nations' quotas – such as moving Question Time to Glasgow – had "provided economic value" to Scotland and "changed perceptions of the BBC", but he acknowledged that more needs to be done.
A commissioning review, tabled for publication in the spring, will provide greater detail on how the BBC's £200m spend in Scotland could contribute to a more "sustainable" production sector, the director general added.
He said the next part of the BBC's "journey" in the nation would be to ask "how do we use all of our commissioning powers to have dramas, comedy and documentaries that feel of Scotland", distributing them not only locally but across the UK and worldwide.
Just this week, the corporation unveiled the return of Robot Wars. Mentorn Scotland will produce the 6 x 60-minute series, which was ordered by acting entertainment commissioner Alan Tyler, who previously oversaw nations and regions entertainment commissioning.
Dedicated channels
Hall's comments follow concerns raised by Scottish indies about the BBC's strategy in the nation, in written submissions to the Education and Culture Committee. As well as pointing to the BBC's overreliance on lift and shift, the producers backed Nicola Sturgeon's call for a federalised structure, ring-fencing the nation's budget for local reinvestment.
The first minister wants the corporation to launch a dedicated channel in Scotland, as well as a second radio station. Russell Brand: From Addiction to Recovery indie Matchlight claimed that "a lift and shift producer need spend as little as 5% of a production's total budget in Scotland for 100% of that budget to be counted as Scottish and set against the nation's quota".
Tern TV managing director David Strachan added an "appropriate proportion of BBC management [and] commissioning should be transferred to, and held in, Scotland" to make BBC commissioning "a negotiation of equals".
Hall supported increased devolution of decision-making to Scotland, but was clear that the BBC's new funding agreement made the possibility of a dedicated Scottish TV service difficult.
Instead, the BBC would prefer to focus on making its digital services "match fit" during its next charter period by providing a personalised online offering for all licence fee payers, including those in Scotland.
Hall said his intention, subject to debate, is for "Scotland to control the budget of what is done in Scotland for Scotland". He added: "I then want to find the right way to cement BBC Scotland creatively into the UK BBC in a way that we've begun to do."
Local contribution
Since last summer's green paper on charter review, SNP culture minister Fiona Hyslop has been spearheading a campaign to see the BBC's spending in Scotland match the nation's estimated £323m licence fee contribution.
Quoting BBC Scotland's cash budget for programmes, Hyslop claimed that the broadcaster reinvests just £35m locally. However, the BBC submitted evidence to MSPs ahead of Tuesday's meeting, quoting a figure just short of £200m. It revealed that £119.3m was spent on in-house content in Scotland, while £71.2m made its way into the indie sector.
Hall pushed back on criticism of overhead spend, arguing that the corporation depends on support staff to get shows on air, but pledged to continue to cut indirect production costs where possible.