The BBC could begin tendering out returning in-house series as early as this year, as plans to launch BBC Studios gather pace.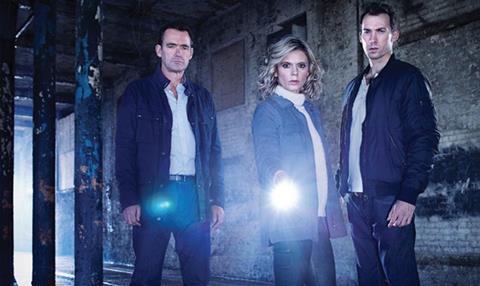 The corporation struck a wide-ranging deal with Pact late last month, in which it agreed to allow indies to pitch to make 40% of inhouse hours by 2018 – pending government approval of plans to commercialise BBC Productions.
Pact chief executive John McVay believes this pledge should kick in once BBC Studios is restructured in the coming months and the corporation is understood to share this aim.
BBC Studios director Peter Salmon has previously outlined his intention to carve out in-house production as a separate trading division by April, before setting it up as a wholly owned commercial subsidiary in April 2017.
McVay said: "Our view would be that if the BBC structures BBC Studios internally as a going concern but it's not yet in the market, we would want that period of time to be captured, as much as if it was out in the market as a company limited by guarantee."
Salmon is making progress and has already put in place a senior management structure for BBC Studios. He is also growing his top team by recruiting for three key positions: chief operating officer, head of development and digital chief.
The Pact agreement around BBC Studios will be subject to approval from the BBC Trust, and ultimately the government, as part of charter renewal. The Trust is currently consulting on the vision for BBC Studios and will submit its findings to the government in the coming weeks.
The four-page Pact deal represents a major step forward in the BBC's negotiation with the indie sector over BBC Studios. If honoured, the agreement draws a line under any Pact opposition to the commercial production arm and means that major in-house shows, such as Strictly Come Dancing and Doctor Who, could conceivably one day be made by indies.
The corporation will tender out shows across a range of genres but, crucially, the rights will remain within the public service.
This is similar to the arrangement on Question Time, which is owned by the BBC but produced by Mentorn Media.
The agreement also included a set of guiding principles for BBC Studios, a commitment to publish tariffs for returning in-house shows and a complaints procedure that will involve input from the
BBC's future regulator. There will also be more opportunities for indies to win business in current affairs and children's content.
Greater competition
The Pact deal is also a victory for those seeking greater transparency from BBC Worldwide, which is now committed to report by both region and business area from the time that Studios goes live.
BBC commercial director Bal Samra, who was involved in drawing up the agreement with Pact, said: "This is a significant step forward in delivering more competition for ideas in the marketplace, reaffirming the importance of a strong independent sector and BBC Studios. All of which can only be good for audiences and the creative sector." BBC Studios was handed a separate boost by Ofcom before Christmas.
In an assessment for culture secretary John Whittingdale, the media regulator said it would open up £157m of additional business for indies and benefit viewers by increasing competition for commissions.
It warned, however, that the changes could put pressure on BBC commissioners to order shows from BBC Studios.
The corporation is also yet to convince other key industry figures.
ITV's concerns over state aid have not been appeased by the Pact deal and Bectu is furious about BBC plans to tender out shows.
The union's general secretary Gerry Morrissey said it was a "betrayal" of BBC staff and accused the BBC of trying to sneak it in under the radar by publishing so close to Christmas. The BBC has pledged to continue engaging with unions on the proposals.