BBCS to commemorate 40 years since first female prime mininster was elected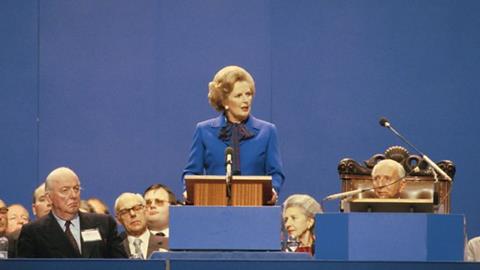 BBC Studios is to produce the 'defining story' of Margaret Thatcher's divisive legacy in a five-part series for BBC2.
Commissioned to mark next year's 40th anniversary of Thatcher's election as the UK's first female prime minister, the series will use the prism of her rise to power to explore the seismic social history of Britain through the 1980s and into the 1990s and beyond.
The series, which has the working title of Thatcher, will feature archive footage ranging from the 'violent and visceral' to the 'intimate and unseen' as it seeks to explore why the Conservative leader became simultaneously adored and hated.
Thatcher's fellow politicians, friends and adversaries, as well as individuals from across society affected by her policies, will appear throughout the series.
"Whether we love it or hate it we all live in a world created by Margaret Thatcher," said BBC documentary unit creative director Aysha Rafaele.
"This series will explore how the ideology that she espoused and embodied came to be the defining narrative of the last 40 years and will take a forensic look at her impact and legacy on all corners and all aspects of British life."
BBC2 controller Patrick Holland added: "Margaret Thatcher defined her age like no other leader since the war. This series promises to be not just the story of her extraordinary political journey, but also an exploration of the age that produced so much of the world we live in today."
Holland commissioned the series with head of natural history and specialist factual Tom McDonald. The commissioning editor is Simon Young.