BBC daytime controller Dan McGolpin has axed shows including near decade-old Don't Get Done, Get Dom as he bids to make his mark on the BBC1 schedule next year.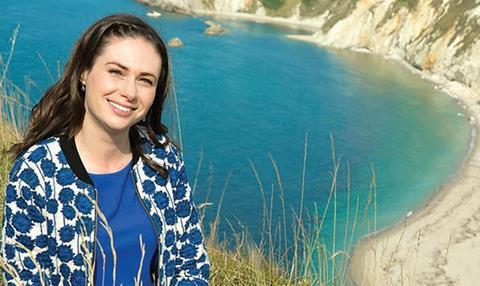 Flame Television's Dominic Littlewood- fronted consumer rights show will be sacrificed after nine series, while the plug has also been pulled on Ricochet documentary Channel Patrol after two series.
McGolpin, who replaced BBC3 digital controller Damian Kavanagh as head of daytime in June, wants to freshen up BBC1's 11am slot. "My job isn't to decommission popular shows, but I had to set the bar really high," he said, adding that his biggest priority has been "creating space" in the schedule.
McGolpin has already commissioned 15 x 45-minute in-house police documentary Fugitives At Home And Abroad, which could play at 11am. The series has exclusive access to international police agencies as they track down wanted criminals.
He admitted that "flashing lights" are nothing new to BBC daytime, but said Fugitives At Home And Abroad has a fresh level of ambition. "People are going to be on the edge of their seats. It's more challenging than you may expect in daytime," he said.
The 9.15am slot is also a priority for McGolpin. He commissioned Big Blue Live spin-off Big Blue UK to fill the slot and it went on to average 1.3 million (24%) viewers across five episodes last month. "There should be more strategic partnerships between daytime and peak," he said, adding that post-BBC Breakfast viewers are "really interested in the world and want to learn things" making it an ideal "event slot".
He called on producers to pitch similar ideas, explaining: "Two or three times a quarter, we should be looking to bust out of the usual schedule, do something new or topical and take some risks."
McGolpin has also commissioned a 25 x 45-minute afternoon entertainment format from Karen Smith's indie Tuesday's Child.
Fern Britton will present For What It's Worth, which combines two familiar daytime staples: quizzes and antiques.
The daytime controller said it brings a mix of "stability and surprise" that he wants to characterise BBC daytime's editorial tone. It is why he is also keen to learn from primetime content to freshen up other quiz shows.
He likes the way peaktime quizzes often ignore scores in favour of "banter" between panellists and admires Remarkable format Pointless for its use of casual interaction between presenters Alexander Armstrong and Richard Osman. "We couldn't necessarily afford to have six celebrities every day on a daytime quiz but there might be other ways of creating that sort of entertainment value," he said.
He added that other competitive formats have been neglected in daytime. "It's entirely possible to do competitive formats that aren't anything to do with general knowledge," he said, hinting that a non-cookery Ready Steady Cook-style series would appeal.
McGolpin admitted he faces financial constraints, but was careful not to write off expensive genres such as drama. BBC1 has had success with drama Father Brown, which is co-produced by BBC Birmingham and BBC Worldwide, and will air contemporary series The Coroner next year.
"If something's amazing then we're going to find a way to make it work," he said.
BBC2's 6pm slot is another priority and femaleskewing entertainment for mats are on his radar, building on shows such as Strictly: It Takes Two.
BBC Daytime: fresh shows
Fugitives Home and Abroad
McGolpin has ordered 15 x 45-minute series, Fugitives Home and Abroad from the BBC features and daytime team in Cardiff.
It provides exclusive access to police units hunting down the most dangerous fugitives among 18,000 foreign criminals thought to be hiding out in the UK. With access to the Policía Nacional in Spain it will also tell the stories of the British fugitives who have attempted and failed to make a quick-getaway to warmer climates.
The executive producer is BBC commissioning editor Jeff Anderson.
For What It's Worth
Tuesday's Child is to produce the 25 x 45-minute antiques quiz show.
Fern Britton will be joined by a different antiques experts each week as three pairs of contestants compete over three rounds. The aim is to collect as many of the antiques on offer, while trying to bag the most valuable items and avoid the tat.
Karen Smith is the executive producer for Tuesday's Child while Jo Street executive produced the show for the BBC.