We wondered if we should even try to make the latest instalment of the feted generational doc series during Covid, but its inherent magic makes me glad we did, says Melanie Archer
28Up: Millennium Generation, BBC1
Producer MultiStory Media
Commissioners Patrick Holland; Clare Sillery; Emma Loach
Length 2 x 60 minutes
TX 9pm, Wednesday 29 September
Executive producers Melanie Archer; Julian Farino; Mark Rubens
Producer Melanie Archer
Director Julian Farino
Production manager Joanna Lewis
Film editor Kim Horton
How do you make a contemporary, relevant and expansive successor to arguably the best-known, most well-loved observational documentary series ever made? And at the height of Covid, should you even try?
That was the perfect storm we faced in early March 2020, ahead of what should have been our first recce for the fourth iteration of the millennial 7Up series, 28Up Millennium Generation.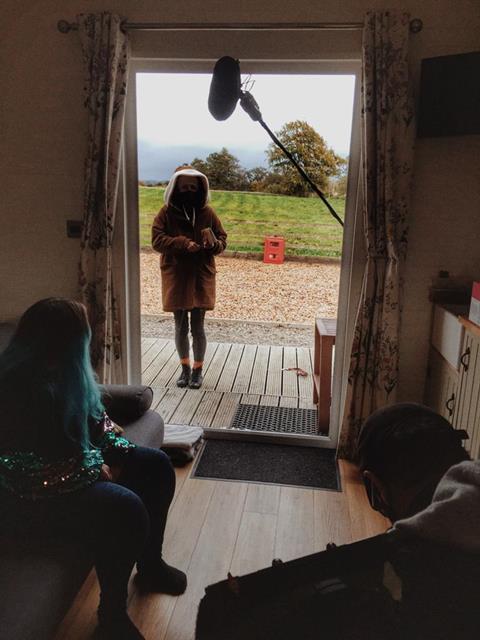 Wind the clock back to 1999, when as a lucky junior researcher at Granada, I started a conversation with Michael Apted, the director of the seminal original series who sadly died earlier this year, about starting the project again. With Michael's blessing, and a BBC commission for a 90-minute feature, director Julian Farino and I cast a diverse new generation of children from all over the UK for the successor to his series – who would all turn seven in the year 2000.
Here we are – the same core production team, 21 years later. Documentaries now look very different; reality shows are king, budgets are tight and expectations high, but our USP is the unique longevity of the project, and our intimate relationship with its contributors, one that strengthens every time they generously allow us to parachute in on their lives.
But how would those relationships fare over Zoom? How would we convey that intimacy this time round, when long-awaited reconnections had to happen online, and master interviews would need to be shot from different rooms, or from the bottom of the garden, or even across continents?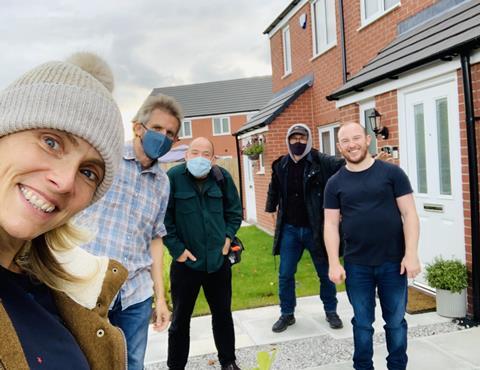 Having said all that, the simple beauty of these films is that they promise to catch up with the same group of people every seven years, no matter what. If we didn't get going, our contributors would no longer be 28, defeating the object.
And whilst always intensely personal, each iteration of the series is its own time capsule; every one of the films providing a unique snapshot of time and place. If we deliberately chose not to reflect the reality of the moment, what would be the point in the show? So, we set off to film what we could, wherever we could, however we were allowed.
After some collective head scratching with Mark Rubens, our exec, about what it might all add up to, we decided that this series would have to be more about exploring what was going on the heads of our contributors, rather than in the world around them, and that we'd have to embrace that and make a virtue of it – and I think we did.
The films are certainly less busy and peopled, but they're no less varied or inspiring. They are quieter and reflective – and I'd argue more honest and moving for it.
My tricks of the trade - Melanie Archer, producer
Work with a director who is as comfortable shooting with The Rock as he is cleaning the floors of a contributor's house and buying the coffee.
Be honest about what you think you can deliver, even (or especially) if it varies from what you originally promised.
In documentaries, the way we represent and care for contributors is more important than anyone and anything else. No compromises.
With a small team and a tight budget, every role is equally important. Take as much care choosing your runner as your director – and make sure they share your care and passion for the project.
Remember you never know when you might need someone to be on your side in the future. Be kind.
I'm not sugar coating it though. It's tough making observational documentaries when there's not a lot to observe. Multistory Media and the BBC were supportive when we decided that what we'd hoped might be a three-part series needed to be two.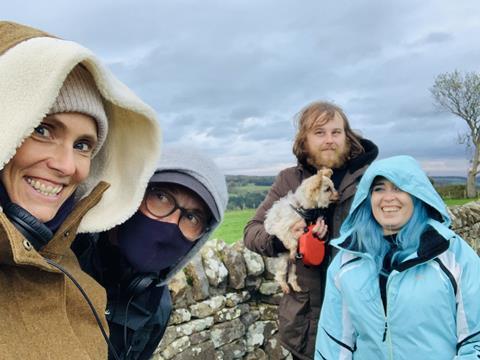 Filming with Gemma, whose own paralysis was caused 25 years ago by a rare virus, we were genuinely scared – we were the first people outside of her support bubble that she'd seen for over six months. And naturally we missed filming the joy of family celebrations and hobbies, and the possibility of capturing travel and work.
But we're so glad we stopped moaning about what we didn't and couldn't have and fell back in love with what we did. It's amazing to revisit the archive from the kids aged seven, 14 and 21 in all its brilliant variety – and extraordinary 'ordinariness'; to meet them again at 28, to see how they've evolved, find out what life has thrown at them, and recognise the essence that you can see in them as seven-year-olds.
In a TV landscape that often calls for bolder and noisier, l honesty I don't think most of our contributors would now be 'cast' for any other show. They aren't 'big' enough characters, and their individual stories might not cut through on their own. But it's the tapestry of life that's beautiful, and the interweaving of location and narrative that tells a larger story about being 28 in Britain in 2021.
It's why the series continues to be relevant, important and – whilst following a long-established pattern and being in many ways very traditional – genuinely contemporary. The beauty of the 7Up idea is that it recognises the magic of the drama in ordinary lives.
Despite Covid, and perhaps even more so because of it, 28Up was an incredible journey.
The unique challenge of the Ups
Joanna Lewis
Production manager
The Up series presents a unique challenge, in that the end goal is not only TX, but protecting the show's legacy for future production teams, for decades to come. The past 20 years have seen a rapid change in capture formats and it seemed that previous series had used most of them.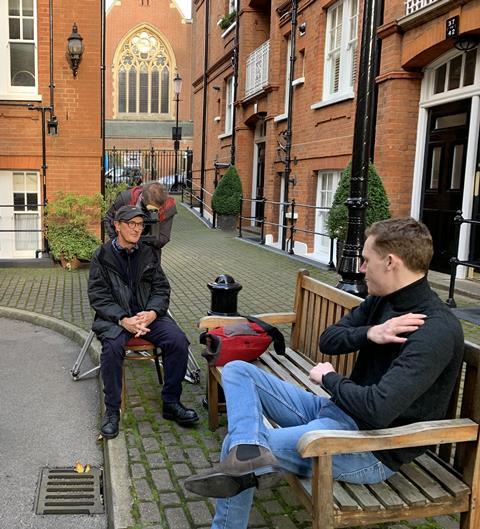 Rushes were found on film reels, digibeta, HDCam, hard drives, LTO and DAT tapes, in ITV Studios archives and boxes under desks. It was clear from initial meetings with Multistory Media's head of technology, Robert Le Merle, that extra resources were required to consolidate the archive media.
Kim Horton, our editor, who has worked on every series, was due to retire after finishing 28Up, so it felt like our last chance to get organised. Working with ITVS's content delivery team, we set about digitising a large proportion of previous rushes to a high-quality HD format.
This brought us to a key question: which format would best capture our new rushes? Although our delivery spec for the BBC was HD, we decided to shoot in 4K.
Our budget did not allow for a full 4K pipeline but we knew Mel and Julian would want that quality of footage available to them in the future, so we created a workflow that would allow us to capture at the higher resolution and stay within budget.
But perhaps the most unique aspect of my role on this series is that I'm the principal contact for all our contributors. Most of them are very private and have no interest in being 'on TV'. They take part because they believe in the value and longevity of the project, and because they enjoy being part of our strange extended 'family'.
But they are closer to my age, so just like you go to your siblings with problems before you go to your parents, they often come to me first. It's a privilege and a huge responsibility – one that extends way beyond my usual remit as a production manager – but I love that we're all in it together, and we want to be in it for a long time to come.