Deal for Zac and Mia is among clutch of international sales secured by Viacom's Awesomeness TV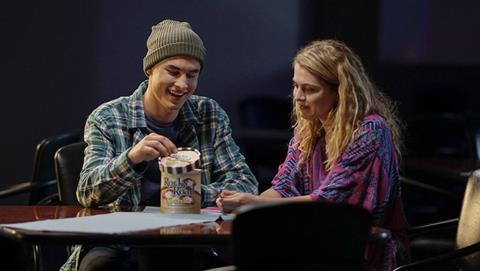 BBC Children's and 4music have both picked up young-skewing shows from Viacom International Studios' Awesomeness TV.
Series one and two Zac and Mia, a drama about two teenagers who meet in a cancer award, will be exclusively available in the UK on iPlayer.
Meanwhile, Awesomeness' debut original commission, romantic drama Confess comes to 4Music, along with the first three outings of teen drama Guidance.
The deals are among six international VoD content packages Awesomeness TV has sold in the run-up to Mipcom.
On the continent, RTL's Videoland has also scooped up Guidance, along with horror Freakish, and Emmy nominated Light as a Feather.
Teen heartthrob Noah Centenio will be heading to Hungary via thriller T@gged, three series of which have been acquired by free-to-air channel MTVA—the channel will also be broadcasting Guidance.
Showmax, a South African SVOD, has acquired comedy All Night and Love Daily.
Elsewhere, Canadian SVOD SRC has licenced the first two series of Light as a Feather.
"In the last year we have experienced a significant increase in demand for GenZ content from clients" said Lauren Marriott, Vice President, International Content Sales, VIS.
"VIS is well placed to deliver through its strong slate of youth-focused titles from both our Awesomeness and MTV catalogues."
The digital-focused content brand, whose content is aimed at Generation Z, entered into an international distribution agreement with VIS six months ago.