Women now account for two-fifths of high earners, while one in five is non-white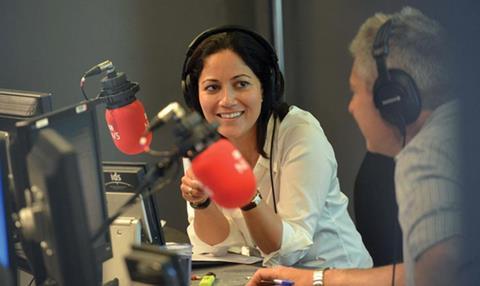 The number of women and BAME staff in the BBC's top talent pay list has doubled, but all of the top ten earners are now men.
Reporting the figures along with its annual results today, the BBC revealed that the number of male stars working for BBC News, Sport and Radio who earn more than £150,000 has fallen from 44 to 41.
Meanwhile, the number of women has increased from 14 to 28, while BAME talent has risen from seven to 13.
Women now account for 41% of top-paid talent and men 59%, compared to last year's 25%/75% split.
However for the period from April 2017 up to this month, there was no female or BAME talent in the top 10 best paid stars (see box below).
The BBC also disclosed the improvements that have been made in the last three months in terms of gender balance.
If reporting on the year April 2017 to April 2018 then the split would have been 66%/34% towards men, while six more women and three more BAME staff have moved into the £150,000 bracket in the last three months.
The figures disclosed have been reported on a like-for-like basis, as the corporation is no longer required to report the salaries of BBC Studios stars paid more than £150,000, such as Brian Cox and Jools Holland.
A BBC spokesman said that the representation of women would be further improved had such salaries had been taken into account.
Last year, strictly presenter Claudia Winkelman was the only female to make the top 10 list but she has dropped out due to the fact that her earnings for BBC Studios-produced Strictly Come Dancing are no longer recorded.
Winkelman remains the highest-paid woman, but now stands at 13th for her radio presenting earnings, which amount to £370,0000- £379,999 a year, followed by Vanessa Feltz at £330,000 - £339,999.
The top earning male figure was Match of the Day presenter Gary Lineker at £1.75m - £1.76m, followed by Radio 2 presenter Chris Evans (1.66m-1.67m), who has slipped due to loss of Top Gear earnings.
Graham Norton (£600,000 - £609,999) does not have to report his earnings for BBC1's The Graham Norton Show as the show is produced by his ITV-owned company, So TV.
Other highly paid male stars on the list include Steve Wright at £550-559,999 and Huw Edwards with £520,000 - £529,999.
Newsreader George Alagiah is the top-earning BAME male at £290,000 - £299,999, while Today presenter Mishal Hussain is the highest earning BAME woman at £220,000-£229,999.
The BBC spokesman highlighted certain decreases in pay for highly-paid male stars, such as Hussain's fellow Today presenter John Humphrys, who has fallen from more than £600,000 down to £400,000-409,999 and is due to fall below £300,000 within the next two years.
Others, like Nicky Campbell and Edwards, were highlighted as taking significant pay cuts that will continue to fall in stages.
The BBC previously reported salaries in increments of £50,000 but this year tightened this to £10,000 in a bid to improve transparency.
BBC talent pay: top 10 earners
Gary Lineker £1.75m-£1.76m
Chris Evans £1.66m-1.67m
Graham Norton £600,000 - £610,000
Steve Wright £550,000-£560,000
Huw Edwards £520,000-£530,000
Jeremy Vine £440,000-£450,000
Nicky Campbell £410,000-420,000
Alan Shearer £410,000-£420,000
= Andrew Marr £400,000-£410,000
= Nick Grimshaw £400,000-£410,000
= Stephen Nolan £400,000-£410,000