Small Indie Fund to double to £2m a year as broadcaster extends aid to out-of-London producers and supercharges development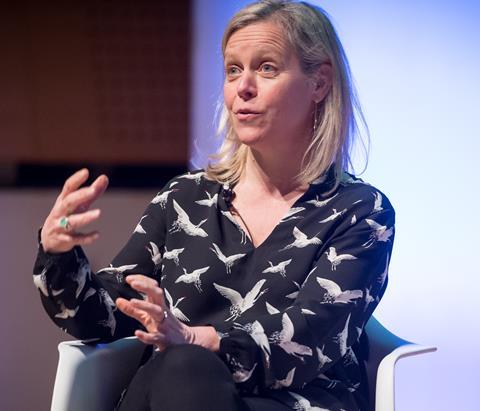 The BBC is to double its Small Indie Fund, expand out-of-London creative partnerships and supercharge development as it issues a five-point plan to supporting indies in this time of crisis.
Content director Charlotte Moore described the plan, unveiled this morning, as demonstrating the BBC's "long-term commitment to sustaining the creative health of the industry".
It places a particular emphasis on nations and regions indies that may be hardest hit by the TV production shutdown.
Starting immediately, the Small Indie Fund has been doubled to £2m to open up opportunities to more producers. This ring-fenced fund is designed to particularly benefit sub-£10m turnover out-of-London indies, with a focus on producers that make shows for underserved audiences.
The fund will now identify and ringfence short-to-medium term development opportunities, informed by the BBC's commissioners in the nations and regions.
Additional funding beyond the Small Indie Fund will also be made available for short-and-long-term development opportunities and the BBC will communicate these to the sector via online briefings over the next few weeks.
The corporation is also to expand its BBC3 creative nations and regions partnerships with the likes of Northern Ireland Screen to other genres for the youth-skewing channel.
BBC five-point plan
1) A company-centric approach to impacted productions
2) Doubling our investment in the small indie fund
3) Supercharging development
4) Expanding BBC Three creative partnerships
5) Investment in archive rights
Following an open brief, shortlisted companies will receive development funding and in-depth online sessions with the BBC3 team. At least one idea per nation or region will be greenlit.
The NI Screen partnership has so far spawned a range of factual entertainment pilots.
The BBC Scotland channel is supporting the measures and has already launched a Scenes For Survival initiative, a season of short artworks from the National Theater of Scotland created remotely by leading actors, writers and directors.
Meanwhile, BBC Wales has kickstarted a quickfire short-form commissioning round along with a radio development fund. Welsh language broadcaster S4C is also calling for ideas from key suppliers this week.
'Finding supportive solutions'
With most productions on pause owing to the nationwide lockdown, the BBC said it is "finding supportive solutions wherever possible" by being flexible around delivery or varying cashflow as appropriate.
Finally, the broadcaster is to increase investment in archive and acquisition rights, another potential boon for cash-strapped indies.
Various producers have reported to Broadcast that they are busy sifting through their archives to piece together new content that can be produced remotely.
"We recognise this is an incredibly challenging time for all of those working in the creative industry and especially the smaller independent production companies," said Moore.
"We want to do what we can to keep creativity focused and thriving so that we can continue to bring audiences the high quality content that they expect."