Alexa-style 'Beeb' to showcase interactive experiences and respond to regional accents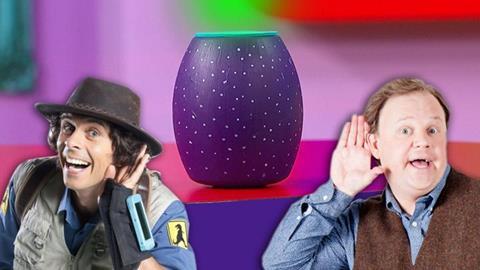 The BBC is to launch a voice assistant app as its activity in the developing space continues to ramp up.
The corporation's research and development team is working on a product called Beeb (working title), which will launch next year and become available on all smart-speakers, mobile devices and TVs.
It will appear as an app, rather than having its own standalone physical product like Amazon Alexas or Google Homes.
Beeb, which will "serve up what people want to watch and listen to, free of commercial interests", is being developed by voice and AI executive editor Mukul Devichand's team, along with the wider BBC R&D team.
Devichand's division has been responsible for children's voice services like CBeebies Bedtime Stories and the Kids Skill interactive gaming experience, which would be available on Beeb.
The BBC began this week asking teams from its offices around the UK to record their voices to make sure all accents can be recognised.
It is attempting to help Beeb understand any regional accent from the UK, as there have been issues with the likes of Alexas in the past in terms of misunderstanding certain accents.
A BBC spokesman said: "Around one in five adults have a smart speaker in their home – and millions more have voice-activated devices in their pockets – so there is growing demand from people to access programmes and services with their voice."
The move represents the BBC's latest push in a space in which it is showing considerable interest, having assembled a dedicated 30-strong team in Glasgow last summer to explore new formats and technology.
In May, Devichand and BBC R&D exec Nicky Birch said they were hunting for the "Serial of voice experiences", issuing a callout to audio producers for ideas of equal quality to the award-winning US podcast.