Richard Bacon's Expectation-produced format becomes 30 minutes and drops host
Richard Bacon's BBC1 format This Is My House has been reshaped for a second series by Expectation.
The breakout guessing game format has been cut to 30-minute episodes, from its initial hour-long eps, while having its run extended from six to 10 parts.
At the same time host Stacey Dooley will not return to steer proceedings, with each episode's four participants using a series of VTs to try and convince the celebrity panel that the home featured is theirs. Only one is telling the truth.
Casting is yet to be revealed for the panel, after Bill Bailey, Emily Atack, Jamali Maddix and Judi Love and a weekly guest appeared in the debut run.
The reworked programme will be faster-paced and offer viewers more of a play-along experience, capitalising on the social media response to series one, which generated more than 7m video views via Facebook and Instagram.
The series pulled in a consolidated average of 2.4m (11%) in a 9pm slot, with the second run expected to again air in primetime .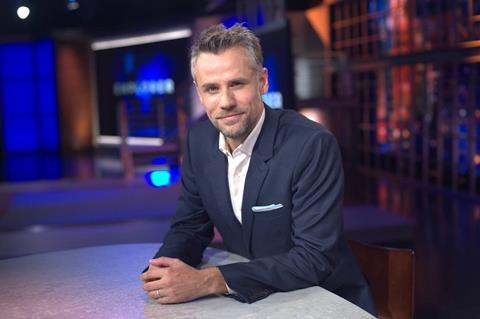 Bacon, who created the format alongside US-based producer Nick Weidenfeld, said that he is planning to be bolder following the response to the show on social media. "It's given me the confidence to lean right into the absurd humour this time," he said. "Also, I'm proud of the fact it did so well with young audiences."
Expectation's Tom Whitrow, who will exec produce with Bacon, added: "We will be dedicating ourselves to building on the success of series one, but this time expect more amazing houses, more bizarre humour and tougher gameplay."
The show was ordered by BBC director of entertainment Kate Phillips, with commissioning editor Pinki Chambers. Chambers described it as "the guessing game that promises a lot of head-scratching and humour".
BBC Studios is handling the international format rights to the show. Earlier this year, Broadcast revealed that network NBC was eyeing as US version of the format.