Wall to Wall will transform a corner of London's East End into a Victorian slum for a living history experiment to air on BBC2 towards the end of the year.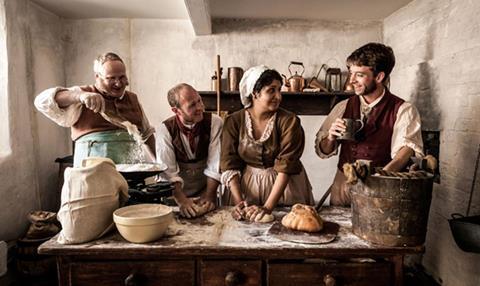 Families, couples and individuals with a personal link to the East End will spend three weeks living in a large Victorian building divided into modest homes for 5 x 60-minute series The Slum (working title).
They will eke out a living in workshops located in the same building, while a doss-house will be erected for those who haven't scraped enough together to pay their weekly rent.
The experiment is designed to shine a light on conditions in the 1860s before progressing through the following decades of economic downturn, mass immigration and acute housing shortages before Britain moved towards the introduction of the welfare state in the early 20th century.
Wall to Wall, which produced BBC2's Back in Time For… living history format, is also responsible for Victorian Bakers, which transported an average audience of 2.3m earlier this month.
The Slum will be executive produced by Victorian Bakers' Cate Hall and series produced by Mark Ball.
"Through the experience of our slum dwellers we'll chart the social and economic change that impacted on the lives of the urban poor until the nation began to sit up and take notice<" said Hall. "This series will show how and why those changes took place, and it will naturally raise questions about our present and our future."
Outgoing controller of BBC2 Kim Shillinglaw ordered the show along with head of natural history and specialist factual features commissioning Tom McDonald.
"This ambitious series will bring us face to face with the shocking truth of just how little money many of our great-grandparents lived on, reveal the entrepreneurial spirit and resilience required to survive in The Slum, and raise provocative questions about what kind of safety net the poorest should have," said Shillinglaw.