A range of 'cheeky' idents are to appear on BBC2 throughout 2016 to cement the contemporary image of the channel shaped by outgoing controller Kim Shillinglaw.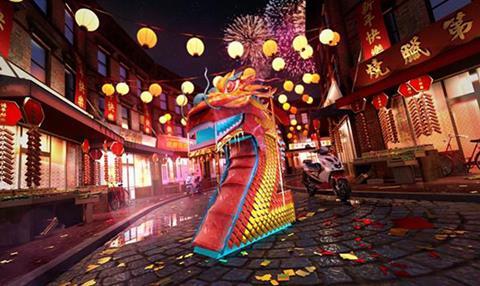 The idents will feature the animated '2' in a range of content-related guises, including Chinese dragon and Robot Wars-themed versions for the forthcoming season and series. "The '2' will always be doing something surprising," said Shillinglaw.
She added that BBC2 "looks like it's woken up" in recent months, with the in-house idents underlining its evolution.
"I think this year you're going to notice that BBC2 looks a lot more contemporary, a lot fresher and a lot more lively," she told Broadcast.
Shillinglaw said that half of BBC2's viewing is live so it remains vital to clearly sign-post programming, as well as showcase the character of the channel.
"On the one hand it's about highlighting special content or a season but the way in which we do that should say something about BBC2's values," she explained. "Other channels' idents need to reassure viewers that they are always here, are familiar, and have a stable schedule. But our idents need to keep on having a fresh and surprising identity."
Shillinglaw said the fresh identity reaffirms the channel's commitment to viewers. "BBC2 will always be smart but that doesn't stop it from being in touch with the modern world," she explained.
The marketing campaign is being led by the BBC's in-house marketing team, with the animated '2' originally created by agency Lambie-Nairn in 2001.
BBC2 head of marketing Mark Tierney said the '2' was the perfect shape to convey the "inquisitiveness, personality and wit" of the channel.