Behind the scenes: Covid has forced development teams to replace blue-sky thinking with practicality and feasibility, but ambitious projects are beginning to make a comeback
Development has become a dark art of creativity, mixed with problem solving and a bit of crystal ball reading.
When the pandemic hit, production companies had to respond quicker than ever, helping broadcasters navigate their way through the battle ground that was Covid. ITN Productions (ITNP) and many others refocused their development strategy and dived straight in.
I have never had so many commissioner meetings in one week. They were relentless. Development changed overnight from blue-sky thoughts involving international travel to laser-focused deliverables – ideas that ticked a lot of boxes. They had to be creative, good value for money and makeable during a pandemic.
It was a difficult brief, but frankly, it focused us.
We, like other production companies, separated our ideas into three blocks.
Ideas that could be made right now.
Ideas that could be made in complete lockdown.
Ideas that would work for the future.
Due to the uncertainty still facing us, this is an approach we still use today. It has proved helpful and successful.
Our archive-based royal commissions for Channel 5 have run throughout lockdown. They are so robust, nothing could shift their TX dates – bar Ben Frow, of course.
Having access already teed up for a new two-part ob doc that we'd pitched to Channel 4 helped us land that commission and we have managed to win work for 2021 from platforms such as Netflix and channels including Oxygen.
"Some things are easier, but some are harder – creativity can be limited, motivation can slump and innovation is difficult"
One thing that was crucial was balancing winning work for 2020 with developing ideas for 2021 – these were the ambitious projects that arguably kept the team motivated and creative.
Sure, some things in development have been made easier, commissioner meetings are shorter, stressful commutes have disappeared and communication has improved. but some are harder – creativity can be limited, motivation can slump and innovation is difficult.
None of our commissions could have been achieved without our dedicated development, production and post team, who somehow have managed to keep editing, delivering and developing.
Adjusting to change
Yes, running a development team remotely has its challenges – I'm not sure how many Zoom drinks people really want to join or how often people really want to see my giant face staring back at them, but, by encouraging timeout, external brainstorms and limiting pitch sessions (to avoid idea fatigue), we seem to have adjusted well to the change.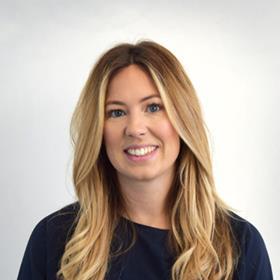 We, like the whole industry, are trying to work out not just how we develop next year, but what we develop – what the broadcasters will not only want, but can afford. And what post-Covid viewers will want to see.
What's clear is that there is still room for big ambitious ideas, but there's also the need for pragmatism too.
Georgina Madley is the head of development for ITN Productions