Helping to find a cure for cancer may not be the obvious motivation when downloading a game for your smartphone or tablet, but Maverick Television's innovative offering made it possible.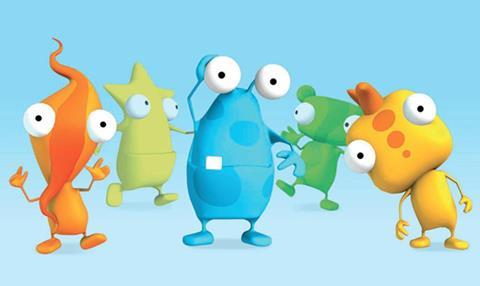 Developed with Chunk, Reverse the Odds was the companion app for Channel 4's October spectacular Stand Up 2 Cancer, a huge piece of event television that brought together comedy and inspirational stories, and raised more than £23m for charity.
The premise of the game was to help a race of creatures called the Odd, whose world had fallen into decline, and who needed help to return it to its previous beauty.
To help them, players had to look for patterns in real cancer cell slides, spotting certain shapes and colours, with every one cross-referenced and submitted to Cancer Research UK. By answering the questions, players worked through a backlog of data, helping scientists complete months of work in a fraction of the time.
Partnering with YouTube channel Daily Mix, which has 500,000 global subscribers, and getting YouTube stars Joe Suggs and Jim Chapman to endorse the game and set followers an Instagram challenge gave Reverse the Odds optimum exposure.
One judge called it "innovative in terms of reach, audience involvement and marketing".
Shortlisted
Hollyoaks Game
Lime Pictures for E4 and Channel 4
With 100 different levels and an in-game virtual phone providing a direct line to players' favourite Hollyoaks characters, the game was enjoyed by more than 200,000 users, 2,000 of whom completed all the levels. Built by Brighton-based Big Bit, the Hollyoaks Game offered users recaps on show storylines and engaged viewers with local push notifications.
Junior Vets on Call Game
Stardotstar and True North for CBBC
The 3D game allowed its audience of six to 10 year-olds to play 12 games, from herding sheep, cows and horses, to catching wild boars and rescuing lions. During its launch week, Junior Vets On Call had more than 50,000 unique browsers, making it the most popular CBBC game over several weeks.
Make It: Technobabble
BBC Digital Creativity, Aardman Digital for CBBC
Make It: Technobabble builds on the highoctane nature of the programme, inspiring kids to shape technology around them. After 15 weeks on the CBBC website, 600,000 youngsters had used it to create 400,000 games. More than 6,000 submitted their games to CBBC to be displayed and played, and they have since been played more than 3 million times.
Our World War Interactive: High Wood
BBC Learning and Mi for BBC Three
Both a game in its own right and an interactive episode of the TV drama, Our World War Interactive put players in charge of a group of soldiers fighting for control of High Wood during the Battle of the Somme. The interactive story was designed to make a target audience of 16 to 34 year-olds emotionally affected and curious about the war.
Tipping Point Mobile Game
Barnstorm Games, RDF Television and Zodiak Media for ITV
The game has achieved close to 500,000 downloads to date, and was the ninth mostdownloaded paid-for iPad app in 2014. Allowing single games or up to four real players to compete, the Tipping Point Mobile Game gives users the experience of being on the high-pressure gameshow.
Award sponsored by ionoco