In February 2014, Hollyoaks became the first British soap to launch on Snapchat, using the social media service to drive viewers to the show and maintain the conversation away from TX.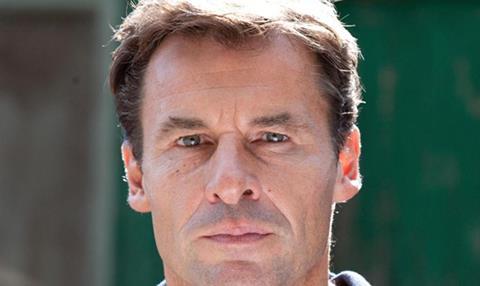 Using Snapchat Stories, the Lime Pictures team released exclusive teasers from that night's E4 episode every day at 4pm. After some success, Lime took the unprecedented step of revealing the climax of a big storyline on the service. Three hours before the episode aired, users discovered who killed Fraser via a string of clues, spoiler messages and build-up snaps.
Hollyoaks' Snapchat account now has 300,000 followers and 4 million views a month. Around two in three followers open the show's snaps every day. "We chose Snapchat because we know that's where our E4 audience are. But we also wanted to have a genuine purpose for being there," Lime explained in its entry.
The HelloHollyoaks account has attracted attention at Snapchat's HQ in California. Business development executive Juan David Borrero said: "All the feedback I have seen around your campaign has been great."
"A really innovative use of a new platform to keep a format relevant to its audience," said one judge. Another added: "It's taking youth TV and moving it across a digital platform."
Shortlisted
#MTVStars of 2014
MTV Music
MTV's campaign asked Twitter users to vote for their favourite artists from the biggest stars of 2014. It successfully engaged influencers, artists and fans with notable results, generating 452 million tweets last year – three times as many as in 2013. It helped drive ratings too, with MTV Music's UK audience rising 56% month on month.
Ex On The Beach
MTV
Ex On The Beach secured MTV's highest ever launch audience after pulling in 547,000 viewers in the 16-34 demographic. The social media campaign helped, kicking off nine weeks ahead of TX with the theme of "when I see my ex". Ex On The Beach now has 361,066 Facebook likes and 148,277 Twitter followers.
Feeling Nuts
Check One Two, Attention Seekers and Fulwell 73 for Channel 4
Check One Two, Attention Seekers and Fulwell 73 worked to build awareness of testicular cancer via social media before a comedy entertainment event on Channel 4, hosted by Jack Whitehall. Stars including Ricky Gervais, Hugh Jackman, Neil Patrick Harris, Usain Bolt and Miley Cyrus supported the campaign, with millions of others engaged on Twitter.
Fortitude Polar Bear
Sky Atlantic
Sky Atlantic unleashed a life-size, realistic adult polar bear onto the streets of London to generate interest in its Arctic drama Fortitude. Manned by two actors from War Horse, the Fortitude polar bear could walk, run and roar, and it secured coverage in titles including the Daily Mail, Radio Times and BBC News. Fortitude became Sky Atlantic's best-rated original drama launch.
Strictly Come Dancing: Vine Booth
BBC One
The Strictly Come Dancing social media and multiplatform team installed a Vine booth backstage at Elstree Studios to capture the moment when each dancing couple leaves through the studio doors after being scored by the judges. It was designed to highlight the reaction of the couples and show off their costumes. @bbcStrictly has a total of 2.3 million views of Vine loops.