"Outstanding campaign with real innovation"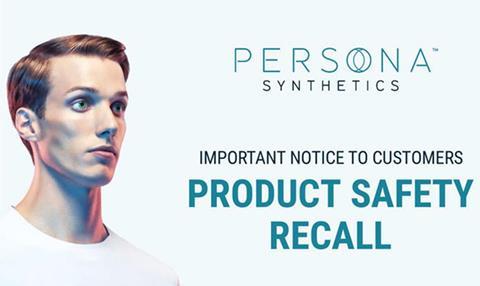 4Creative and OMD for Channel 4
How would you react if your synthetic human suddenly woke up and had to be recalled? That's the question Channel 4 asked to promote the return of its Kudos-produced dystopian drama.
The broadcaster became the first European entertainment firm to create its own Facebook Messenger chat bot, built with real artificial intelligence. This allowed viewers to interact in real time with a 'synth' using 700 individual lines of dialogue.
The chat bot was designed in association with Facebook Creative Shop and PullString, a San Francisco tech firm headed up by ex-Pixar execs, which provided the conversational AI technology.
It was a follow up to C4's 'Personal Synthetics' campaign for the first series of the Gemma Chan-fronted show, also created by 4Creative and OMD, which took the fictional brand from the programme and marketed it in the real world.
C4 said the return of Humans achieved its highest awareness of a drama since 2008, with 500,000 visits in two weeks, more than 5 million messages exchanged and 4.2 million impressions on Snapchat.
One judge called it an "outstanding campaign with real innovation", while another said it was "simply the most engaging, innovative use of new social and digital tools I've seen in years".
SHORTLISTED
#SHERLOCKLIVE
Hartswood Films for BBC One
The Sherlock team launched an exclusive interactive case written for social media. The campaign, in which the sleuth tried to find out who killed Daniel Collard, launched on BBC One's Twitter account and via a blog on bbc.co.uk.
It recorded 23 million impressions and drew more than 200,000 unique visitors.
HOLLYOAKS #MYJADEIS
Lime Pictures for Channel 4
Hollyoaks continued to show its social media prowess with a campaign for a storyline following Jade and Alfie, two teenagers with cancer.
The team launched social videos on Facebook, Twitter and Instagram and also used platforms including WhatsApp and Wakelet.
MOMENT OF FAME - THE #NICKSCHOOLOFROCK CHALLENGE
Nickelodeon In-house for Nickelodeon
The Viacom-owned broadcaster was the first television brand to use youth-skewing music platform Musical.ly. It teamed up with influencer Amelia Gething, who challenged her 2 million followers to lip sync the theme tune to Nickelodeon series School Of Rock.
More than 4,000 entries were received and 1.5 million engaged with the campaign.
SKY NEWS #OCEANRESCUE CAMPAIGN
Sky News for Sky Atlantic
The news broadcaster was keen to promote the issue of ocean plastic, from Mumbai to Weston-super-Mare.
It created a website to encourage viewers to reduce the amount of plastic they use and launched a raft of campaign Gifs and 360-degree videos across its social platforms.
THE BRIT AWARDS 2017
Somethin' Else for ITV
A red-carpet Facebook live stream, a Snapchat live story, custom Twitter emojis and exclusive sessions filmed at Abbey Road were all part of Somethin' Else's strategy for the annual music awards show.
The indie also struck new partnerships with firms such as Apple Music, Vogue, GQ and LADbible as it looked to increase the relevance of the brand to younger audiences.