CBBC was a clear winner in this category, with the judges waxing lyrical about its brave, original commissioning and brilliant programming.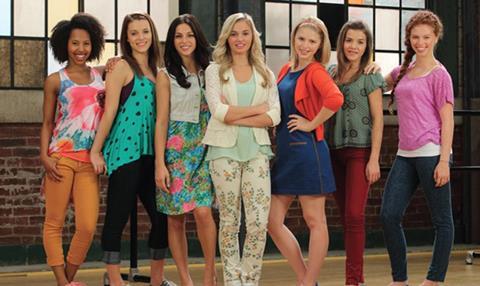 "It has a really impressive understanding of, and engagement with, its target audience," said one.
Drama was a standout genre, with the likes of The Next Step (pictured), The Dumping Ground and Wolfblood performing well. The latter topped the channel's ratings with an average audience of 226,000. Standout factual entertainment shows included Marrying Mum & Dad and All Over The Place: Australia.
Participation is one of CBBC's key goals and 5,000 Blue Peter viewers applied for Project Petra, with three selected to visit MI5 to 'train' to be a spy, while more than 35,000 youngsters gathered to see presenters Sam and Mark, Hacker and the Friday Download team perform live over three fun-packed days in the north-east.
The channel's strong digital presence was another reason for its success. Go CBBC is an app with content refreshed every day, while The Dumping Ground: You're the Boss gives kids the opportunity to play games linked to the storylines they've watched that day.
Plus the channel launched the CBBC YouTube channel, which offers spin-off content including interactive videos that let viewers talk with CBBC characters.
"It carries on innovating with ingenious use of its online platform," said one judge.
Shortlisted
CBeebies
Another strong year for the pre-school channel, with a standout performer in the shape of Katie Morag. The Scottish drama picked up a Scottish Bafta and two Children's Baftas (Best Drama and Best Performer). Topsy And Tim was the most successful series on the channel, with an average of 459,000 viewers.
Horror Channel
Acquiring the rights to back-catalogue episodes of Doctor Who was a huge moment for the Horror Channel, which plays the cult classic as a key part of its daytime line-up. It also made an important distribution step last year, launching on Freeview on, appropriately, Friday 13 March.
Nat Geo Wild
Nat Geo Wild aired 30 shows that attracted more than 50,000 viewers in 2014 – a 58% rise on 2013. Topical programming stunts and celebrity support played their part, as did programming featuring domestic animals: new show Fish Tank Kings was its most-watched series of the year, with an average of 93,000 viewers.
Sky Arts
Sky Arts Playhouse Presents brand continued to attract big talent, including Cara Delevigne in her debut, plus Matthew Perry, Stephen Fry and Kiefer Sutherland. Foreign-language drama was also a hit, with The Legacy launching alongside Grand Hotel, 30 Degrees In February and Matrioski.
Highly Commended
Horse & Country TV
The judges continue to be impressed by what this niche channel can achieve with super-smart use of limited resources. "A very successful year, an inspiration to others," said one, while another branded it a "specialist channel success story". 2014 was a record year for originations, including shows such as Vet Essentials: Horses and Yard Talk.