The dangers of a post house relying on a single customer for income were highlighted last week following the sale of the trade and assets of Big Bang Post Production to Evolutions.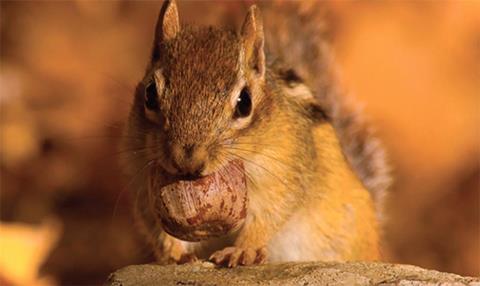 The respected Bristol facility had racked up numerous high-profile natural history and factual credits over a 12-year lifespan, but a slowdown in work from the BBC, its major client, led cofounder and colourist Tim Bolt to seek the help of business recovery firm Bishop Fleming.
With attempts to sell the business as a going concern unsuccessful, a pre-pack administration deal was completed on 16 March, under which Big Bang's picture editing and finishing equipment, infrastructure, on-going projects and all 14 of its full-time staff became part of Evolutions Bristol.
Bolt told Broadcast: "There is a lot of uncertainty at the BBC at the moment and this seems to have caused a pause in commissioning. The trickle-down impact of this is that there hasn't been enough post-production work to go around in Bristol. I am sure it will come back, but after several months of working hand-to-mouth, we decided that we had to find a better solution, which we have."
Bolt had long acknowledged the dangers of relying on the BBC but had been unable to attract additional income. "We did a little bit of work for some indies, and over the past 12 years we have tried to widen our client base," he said.
"But a lot of the local production companies won't shift from their current post house and, despite having some of the best creative staff in Bristol, we weren't able to get a look-in."
For Evolutions, the deal significantly increases its presence in Bristol. Along with the kit, trade and staff, it has taken on leases for two of Big Bang's buildings, giving it a total of four post-production facilities in the city.
Big Bang's staff join Evolutions under Transfer of Undertakings Protection of Employment (TUPE) rules, and liabilities for outstanding equipment finance deals have been taken on.
Evolutions managing director Simon Kanjee said: "The deal provides continuity for Big Bang's staff, clients and projects, adds significant talent to Evolutions Bristol's already extensive capabilities, and widens our remit to include natural history programming."
The administrator, Jonathan Williams of Bishop Fleming, added: "Evolutions was the only company we approached that was prepared to take on the employees, and the pre-pack administration process allowed us to complete the sale in just over a week, minimising uncertainty and disruption for the employees and clients."
Broadcast understands that Big Bang's creditors are limited to HMRC, the landlord of one of the rented buildings and Bolt himself.
No connected party was involved in the deal and Bolt is not set to become a director of Evolutions.
Big Bang credits include Earth's Greatest Spectacles (BBC2), Gorilla Family And Me (BBC2), Britain's Outlaws (BBC4) and Harvest 2015 (BBC2).